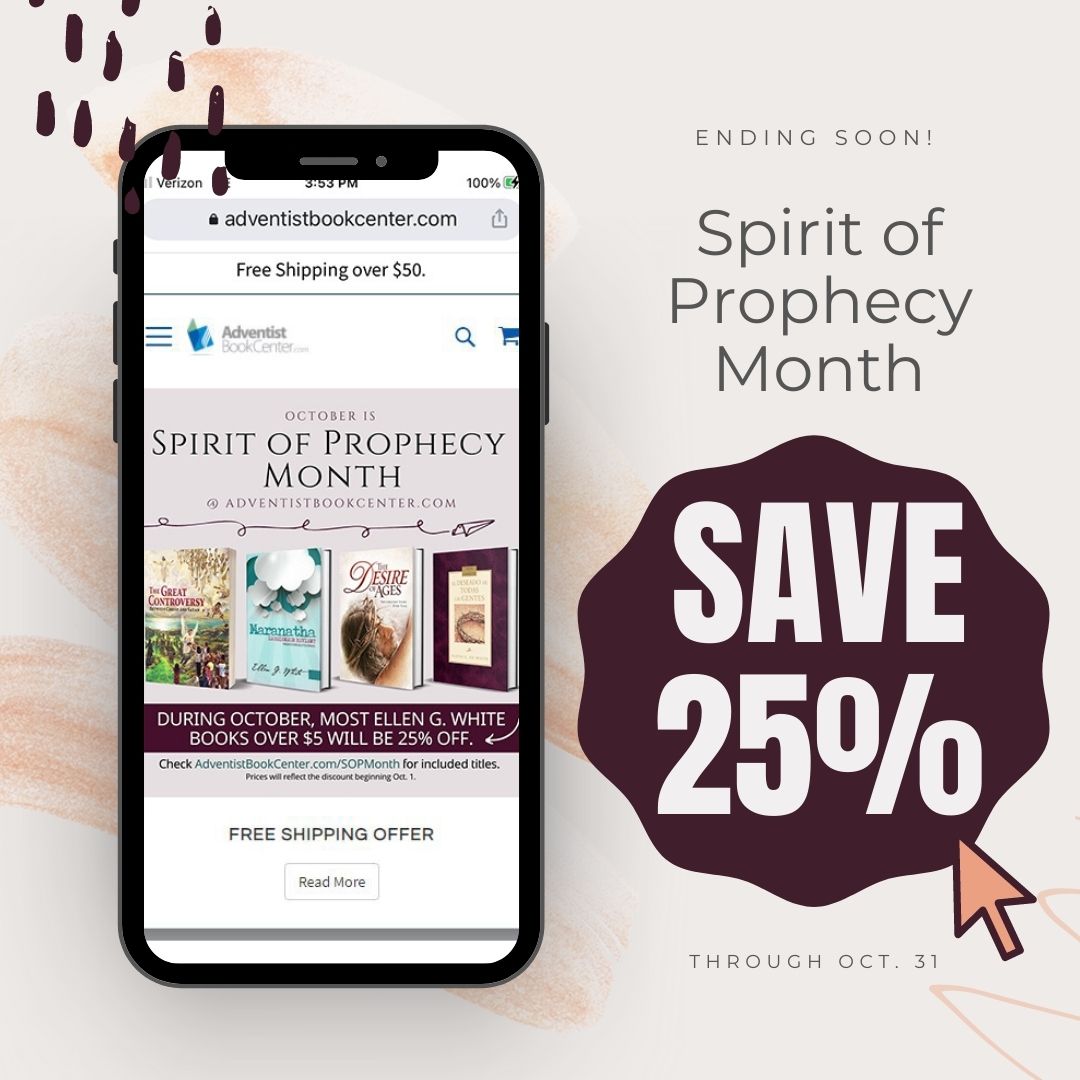 For the entire month of October, Pacific Press and AdventistBookCenter.com celebrate Spirit of Prophecy Month. Shoppers receive 25 percent off most Ellen G. White books with a retail value of more than $5. To see which titles are included, visit AdventistBookCenter.com/SOPMonth.
November is also packed with deals, beginning with the Chapel Month sale, which will kick off with several days of bonus deals on music and media products, perfect for holiday gifts. Pocket-sized sharing tracts will also be deeply discounted.
Because postal deliveries are extra slow this year, the huge Christmas sale will be earlier than usual, running Nov. 15–20. And finally, AdventistBookCenter.com will offer free shipping without a minimum purchase on qualifying items for Cyber Monday, Nov. 29 and 30.
Pacific Press Publishing Association, which operates AdventistBookCenter.com, is the official publishing house of the Seventh-day Adventist Church in North America. Watch AdventistBookCenter.com's social media channels and daily emails for updates and reminders.
— Alicia Adams is director of marketing for Pacific Press Publishing Association.