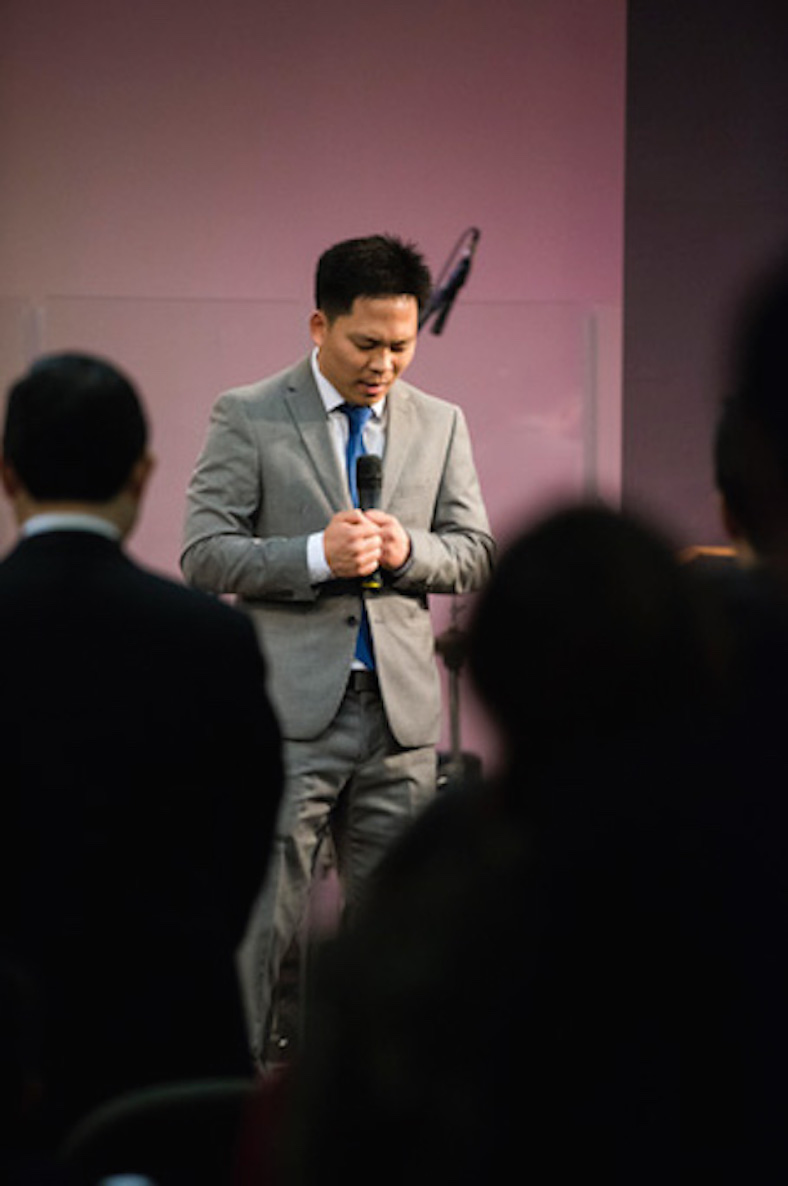 Since branching from the Cerritos Korean church in the Southern California Conference (SECC) in 2010, the Yorba Linda church has grown from a 40-member plant to a lively 250-member church. What's more, 80 percent of these 250 members are under the age of 45. And this church of young professionals and young families are eager to make a difference in the community.
It began with a group of several second- and third-generation Asian-Americans who worshipped together under the leadership of Robin Park when he pastored the English Ministry church at Cerritos Korean church. Many were newly married or just starting their families, and others were young professionals looking for ways to blossom in ministry and leadership.
Park knew that creating an active, service-oriented ministry environment would be imperative for their lasting engagement in church. So along with a few supportive first generation Korean families, some who were parents of the young adults in the group, plans emerged to plant a new church. They found a location in Yorba Linda, and they soon became a part of the SECC.
"Working with this plant, I was able to devote priority to giving the younger crowd opportunity to take ownership of their church," said Park. "We knew we had to create a friendly environment to appeal to young minds, where they can realize this is a place open to their needs and their culture."
And starting a church from scratch proved a terrific way to engage these younger members into taking the reigns in growing their church, according to pioneer members Danny Saesim and his wife, Elena.
"As we began in Yorba Linda, we were immediately expected to be active members — you don't just sit there!" said Saesim. "So many new roles needed to be filled, some that we didn't quite know how to organize yet, but we wanted to learn what it took to lead. We learned as we went, and we asked for guidance from our mentors."
Taking ownership and rising to the occasion has been the key to Yorba Linda's strong growth. Andy Park, head elder, and his wife, Michelle, recalled filling vacant positions immediately after joining.
"We started filling needs as they became available," he said. "It makes you take ownership. We just want to spread the gospel! And it's amazing how willing people are when they see a role that needs filled."
Yorba Linda also places priority on outreach ministries that help those in need. Both pastors Robin Park and Daniel Park participate in planning meetings at the Corona Rescue Mission, and church members collaborate with homeless feeding. The church members also help with the Orange County Foster Children Care Service and Laundry Love.
"Younger generations see a need and want to address it on the front lines," Pastor Robin explained. "Their spirituality has to be relevant and practical to their daily life, and they find their Christian identity in helping others."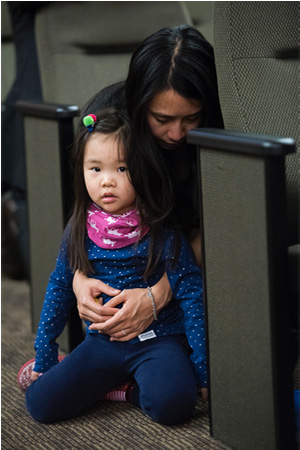 Another immediate need for both the church and the community was for children's programming that would cater to the children of existing members and to those in the area looking for a place to take their children to learn about God.
"We've seen many young adults stop going to their churches because they outgrew being treated like their parents' children. They were often not invested in their church and had no leadership role," explained Dean Liao, another pioneer member of Yorba Linda. "But as this generation is having children of their own, they're finding that they want to raise them to know God, as their parents did."
Saesim agreed. "Since many consider coming back after starting a family, we want to be there for them when they do."
Now in addition to children's programming, Yorba Linda offers children's church three weeks out of the month, along with VBS, Pathfinders and Adventurers. Youth and campus ministry programs were also established. "We want to help that age group continue their walk with God as they grow, and we want to foster increased involvement so they can become our next leaders," added Liao.
And to make these many ambitious endeavors run smoothly, Yorba Linda embraces technology designed make certain tasks easier and more efficient.
"Since we're all busy and we're commuters, it can be hard to find time for all of us to meet. Sometimes we plan a virtual board meeting using GoToMeeting," explained Pastor Andy. "We schedule it for 9 p.m., after our kids are in bed, and we log in from our computers or phones. We share documents through Google Drive so we can group edit and make sure we all know which information is current."
But what truly unites all these efforts in success is that all these things are done with sincerity, for the glory of God.
"When new members come in, they are refreshed to see so many young people involved, doing things only their parents used to do," said Liao. "Yorba Linda fulfills a great need for this generation to reconnect with God and make sure their children learn about Him.
"The growth and success of our church shows that God is leading our church. Members are stepping up because they want to pass on the blessing to others. Only the power of God could have made us what we are today and what we hope to become in the future."