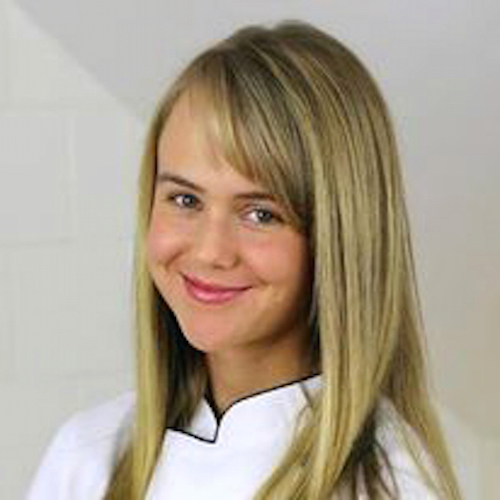 It can be a daunting task for a young woman to decide which educational path to pursue, and that was the case for me a couple of years ago. That is, until I did a search of Ellen White's writings and found that learning how to cook healthful foods was a definite requirement: "The science of cooking is not a small matter. The skillful preparation of food is one of the most essential arts, . . . This art should be regarded as the most valuable of all the arts, because it is so closely connected with life" (Counsels on Diets and Foods, p. 263).
I have been in the kitchen learning from my mom as far back as I can remember, but as I shared my findings with my family, we decided to see if God would open the door for me to go to culinary school. To make a long story short, God performed several miracles and I was accepted to the Natural Gourmet Institute (NGI), a culinary school in Manhattan, New York.
Within a couple of months, I was in the middle of one of the largest cities in the world, learning how to cook plant-based food. It was a unique experience, but God sustained me and gave me strength for the task. The worldliness of the city caused me to draw closer to God, and my prayer life became much stronger. Near graduation I was chosen, along with one other student, to represent NGI in a cooking competition of culinary schools in New York City. By God's grace, we won with a total plant-based entry.
When I graduated, God placed another vision on my heart: "Greater efforts should be put forth to educate the people in the principles of health reform. . . . some should labor from house to house giving instruction in the art of cooking wholesome food" (White, Testimony Studies on Diet and Foods, p. 21).
In my mind, there is no better way to do this than through online technology, hence the start of a YouTube channel and Web site. The goal is to teach people how to cook simple, healthful, palatable dishes, along with providing information about the eight natural laws of health. This is a small ministry, but I have put God in charge, and where it goes from here is up to Him.
God sometimes has unconventional ways for us to serve Him. It may not be culinary school or a YouTube channel, but it may be something totally different than what we thought it would be. How exciting that God cares about the smallest details of our lives and that He is leading the way.
If you want to assist me in this adventure, please keep this channel in your prayers. You can find me at chefani.com and youtube.com/chefani.
—Anika Perry, also known as Chef Ani, is a member in the Northern New England Conference; this article appears in the Oct. 2016 Atlantic Union Gleaner.