"God wouldn't let me sleep," Sabra Johnson said about the night she and her husband, Nick, helped save motorist Kristin Smitson from being swept away by flood waters in the early morning hours on April 29. Quick thinking with a flashlight and a call to 911 brought the help Smitson needed, whose car became completely submerged.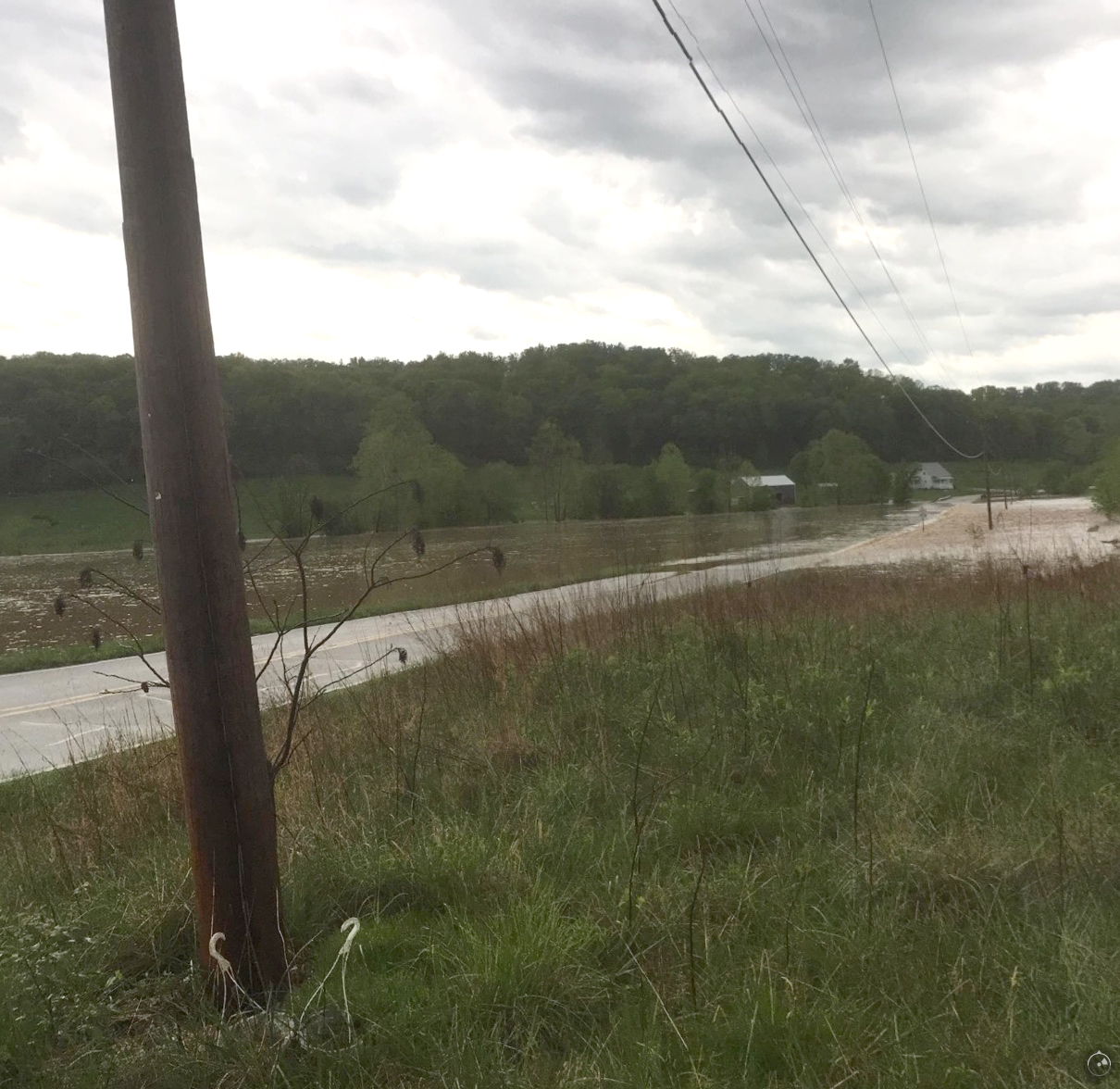 Unusually agitated by the storm, Johnson recalls briefly falling into a fitful sleep when she heard crashing sounds nearby. Realizing Nick wasn't in bed she started to get up and then heard the dogs barking.
Fully awake at about 2 a.m., the Johnsons peered out a window as rain streamed down and lightning pulsed. They saw water rushing across State Road 145 in Birdseye, Indiana. "Utility vehicles were assessing the flooded road," says Johnson. "Nick and I were watching the lightning and the field that became a lake. Also, we watched people try to travel through two different roads and have to turn around."
Then Johnson saw a vehicle moving down the road at what appeared to be normal highway speed, heading for the flooded area.
Smitson didn't see the water at first. She drove into it and immediately tried to reverse, but her car died. The Johnsons could only see the tail lights briefly, then saw the lights go sideways and disappear as the car floated off the road.
The Johnsons saw another car approach more cautiously, apparently seeing the river flowing over the road, but not seeing Smitson's car. The driver turned around.
"I could hear Kristin screaming for help as she clung to a tree, trying to not get swept away," says Johnson. "Nick scrambled into some clothes and went to help. I called 911." While Johnson tried a few times to get the emergency call to go through, her husband grabbed a raincoat and flashlight and ran outside.
Johnson says that after she talked to the dispatch and they called for a boat, she prayed, praising God for keeping her awake. "I had prayed for God to give me peace, but I'm so thankful God woke us up."
Johnson's husband drove down to the highway in their van. He jumped out and called to Smitson, trying to find where the young woman was.
"I couldn't see anything," Nick says. He wanted to make sure Smitson was, at the very least, in a stable position.
Smitson saw his light and yelled, "Please help me!" She indicated that she had been alone in the vehicle, and pulled about 50 yards from where her car was submerged. Smitson wanted to swim to where Nick was, but the current was too strong.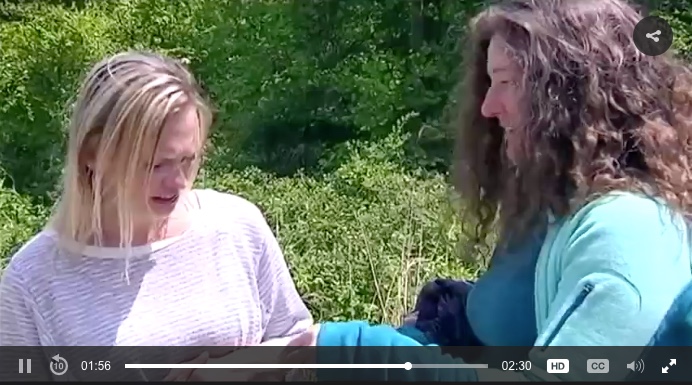 "I told her to stay where she was until help came. I tried to get closer, but a dense thicket of blackberry brambles blocked the way," says Nick.
But as the first emergency responder arrived, Nick remembered he had cut a path through the blackberries the previous summer. He took the responder up to the path and they were able to get closer.
The fast-flowing water was too deep. He saw Smitson stranded behind trees as the flood waters continued to pull at her.
She was showing signs of hypothermia. The first responders gathered several life vests and decided to attempt to get Smitson before the boat arrived.
With Johnson's husband helping, first responders were eventually able to get Smitson out of the water and back on solid ground.  As Johnson gave the woman dry clothes, shoes, and food she recognized Smitson. "I had met her a few months before during a luncheon at the restaurant where she works. After Kristin calmed down she remembered me too."
Smitson lost her vehicle, her purse, and a $400 check, which Johnson and her friends replaced. "Thank God she still has her life," says Johnson. "God is so good to us."
Johnson continues, "The difference is mere seconds. If we didn't see the car go into the water, no one would have found Kristin for hours, and this would have been a different story. By the grace of God, Kristin is alive today."
Out of this event, Smitson and the Johnsons have forged a new friendship. "I could have died," Smitson says. "I have a new lease on life now, thanks to God and my new friends."
—Sabra and Nick Johnson contributed to this article.