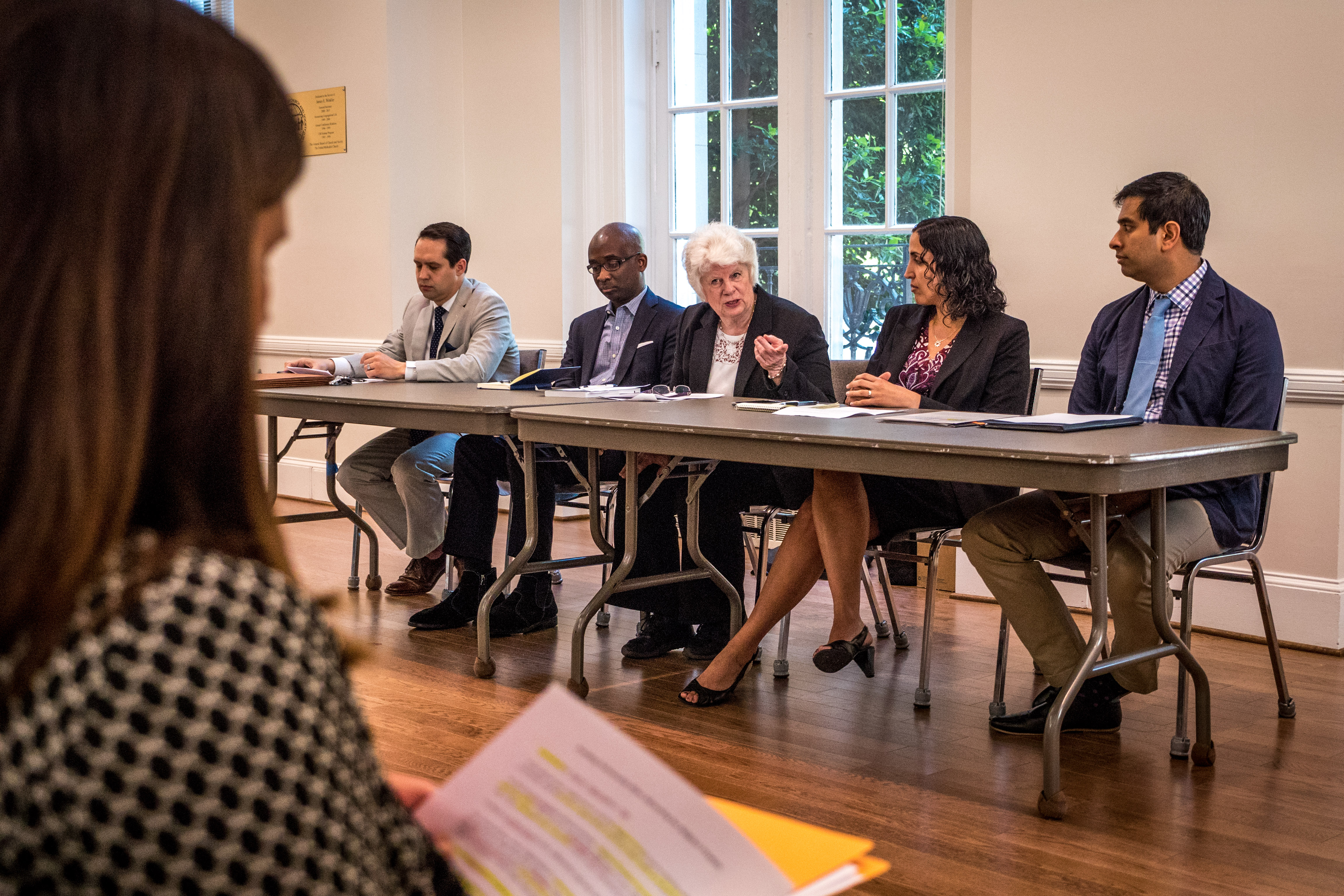 On June 1-3, the North American Religious Liberty Association (NARLA) hosted the Religious Liberty Summit, an annual event designed to educate and train local church members on the current religious freedom advocacy trends and developments.
Nearly 30 attendees from across the North American Division attended the summit, which began with participation in a commemorative event marking the 500-year anniversary of the Protestant Reformation. This symposium was hosted by the General Conference Public Affairs & Religious Liberty department.
Following the symposium, summit attendees were invited to join more than 150 diplomats and religious liberty advocates for the 15th annual Religious Liberty Dinner. U.S. Housing & Urban Development Secretary Ben Carson delivered the keynote address, and two distinguished awards were presented to Kimberlee Colby, director of the Christian Legal Society's Center for Law and Religious Freedom, and Thomas Farr, president of the Religious Freedom Institute, for their many years dedicated to the cause of religious freedom.
[Click here for a link to an article on the 2017 Religious Liberty Dinner.]
NARLA executive director, Melissa Reid, organized the weekend event. One of two main goals for the summit was to incorporate interactive social media to broaden the scope of awareness for religious freedom. "We wanted people who were not able to attend locally to also have the opportunity to share in this experience with us," Reid said. "We worked with the NAD Office of Social Media & Big Data Services to make the D.C. event as virtually accessible as possible."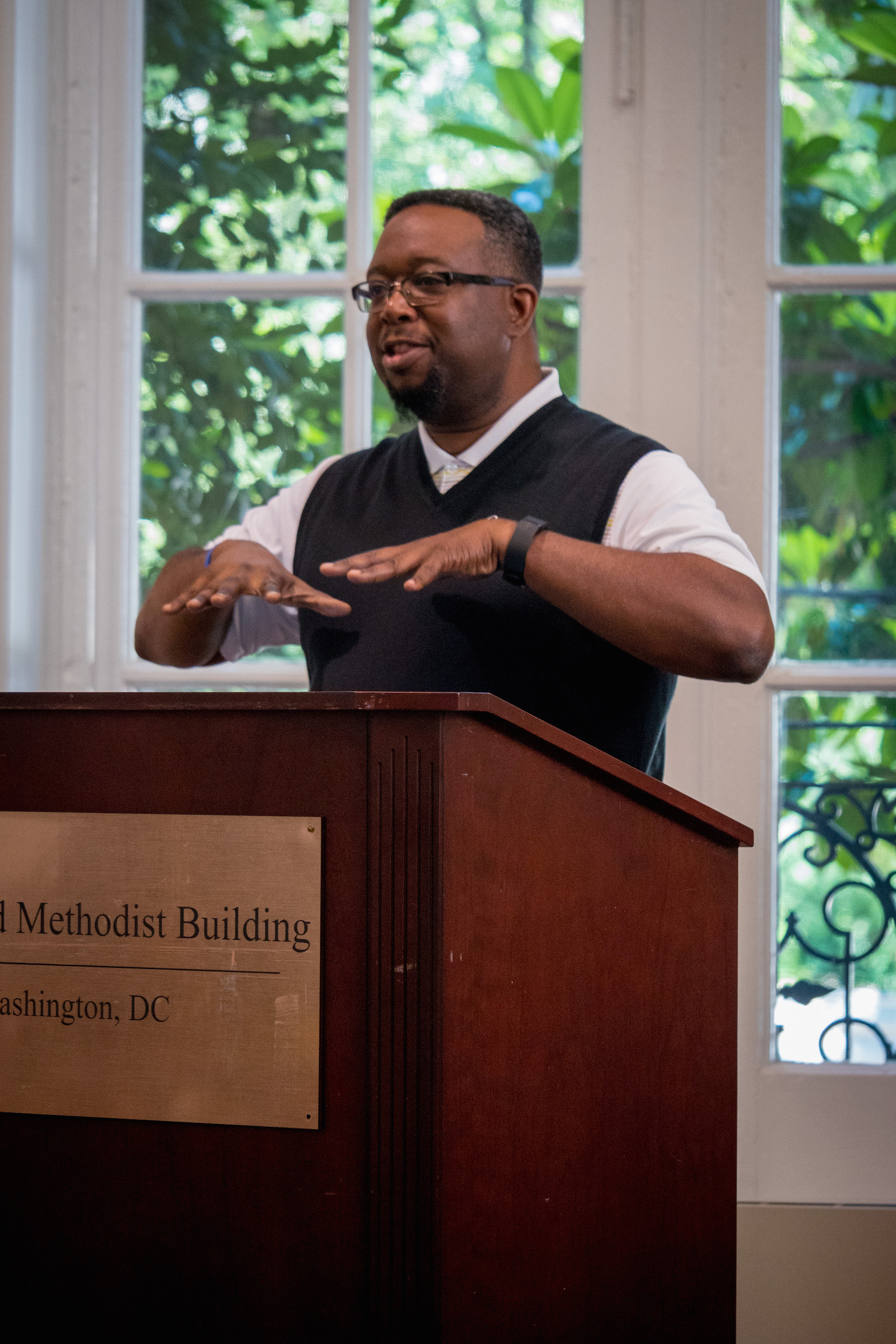 The second goal for the weekend focused on site attendees. "We wanted participants to leave more knowledgeable and more passionate about religious freedom than when they arrived," Reid said. "Ideally, to develop a stronger sense of the religious liberty climate around the world, and feel more empowered to combat religious intolerance both here in the U.S. and abroad."
NARLA Chapters
This year, NARLA sponsored the attendance of two Union College students to the Religious Liberty Summit. It's Reid's hope is that more college students will attend in the future, and that NARLA chapters will develop on Adventist college and university campuses across the Division.
"I love that our church has a history of religious freedom, and standing up for the rights of all people, everywhere," Reid said. "I don't know if most young people are aware of this legacy, but it's something they should know about and be proud of. I want the summit to be a place that will communicate that history to them, and hopefully get them excited about the current religious liberty work of the Church. Additionally, students can come and build networks and learn techniques that will help them better communicate and expand religious liberty advocacy back on their campuses.
Panels, Report Cards, Tours, and Worship
On the second day of the Summit leaders from various religious communities participated in a panel that addressed the timely issue of avoiding partisanship when advocating for religious freedom. Matt Hawkins, representing the Ethics and Religious Liberty Commission and Southern Baptist Convention was joined by Naseem Kourosh, Baha'i's of the United States; Susan Taylor, Church of Scientology; Jay Kansara, Hindu American Foundation; and Dwayne Leslie, Seventh-day Adventist Church.
The panel discussion was followed by a congressional report card on religious liberty presented by Lou Ann Sabatier, from the 21st Century Wilberforce Initiative. The congressional report card grades members of Congress on their support of international religious freedom based on their voting records for bills, resolutions, and amendments related to the matter.
Attendees were treated to a tour of the U.S. House of Representatives floor on Friday afternoon.
The weekend closed with Sabbath services at Spencerville Seventh-day Adventist Church with guest speaker and former NARLA executive director, James Standish, and a tour of the new North American Division Headquarters in Columbia, Maryland.
— Sierra Emilaire is a student at Southern Adventist University. She is interning for the NAD Public Affairs & Religious Liberty department this summer.