Oakwood University's Black History Month 2017 is themed "Moving Forward." More than 15 special events have been scheduled throughout the month of February. Here are a few highlights published by insideOakwood, the university's e-newsletter.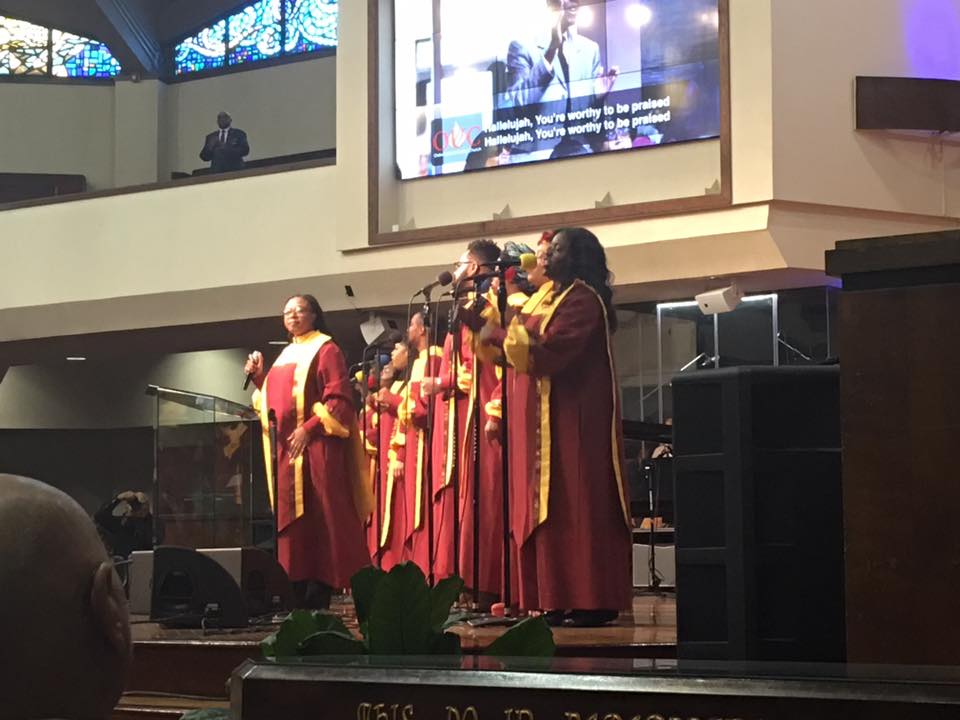 While not directly related to Black History Month events, be sure to watch "A Conversation with the President of Oakwood University," on Tuesday, February 21, at 6:30 p.m. CST. Dr. Leslie Pollard and moderator Kenn Dixon will be talking about what's going on at Oakwood this semester, including some exciting new initiatives, and answering your questions and concerns. Questions for Pollard may be sent by email in advance to pr@oakwood.edu; or by Twitter: @Oakwoodu. Be sure to use #presidentsforum. This conversation will be broadcast live on Facebook. To listen in from the comfort of your own home, go to facebook.com/OakwoodUniversity, on February 21.
A "Moving Forward" special event is scheduled for Sunday, February 19, at 6:00 p.m., in the University church. The United Student Movement will host the "It's A Different World: College Forum." The program will feature two of the cast members of the popular television sitcom "A Different World," which aired from 1987 to 1993. Jasmine Guy ("Whitley") and Darryl M. Bell ("Ron") will visit the Oakwood campus to discuss the show's continuing legacy and its current relevance, delivering the message about the importance of college, specifically HBCUs. They will engage in conversation with a live audience, and participate in a panel discussion, which will moderated by a local journalist from the greater Huntsville area.
During the divine worship experience on Sabbath, February 18, the special musical guest will be the Alabama A&M University Gospel Choir. The sermon will be delivered by Dr. Carlton P. Byrd, senior pastor.
On February 13, the prominent anti-racist educator and author Tim Wise was the guest speaker at the Frank Hale Diversity Chapel. Wise has spent the past 25 years speaking to audiences in all 50 states, on more than 1,000 college and high school campuses, at hundreds of professional and academic conferences, and to community groups across the nation. This was his third visit to Oakwood University.
Wise is the author of seven books, including his highly-acclaimed memoir, White Like Me: Reflections on Race from a Privileged Son, as well as Dear White America: Letter to a New Minority. During his presentation, Wise candidly described the current scenario in the United States, drawing from his latest book, Under the Affluence: Shaming the Poor, Praising the Rich and Sacrificing the Future of America.
Following chapel, Wise paused for photos during a book signing. After lunch, Wise participated in a panel discussion in the Peters Media Center. Others on the panel were public affairs professor Preston Foster, two Oakwood University students, and a representative from the Huntsville Police Department.
During the divine worship service on Sabbath, February 11, Bright Baah, USM religious vice president, presented a message entitled "Let's Talk About Love" at the Oakwood University Church.
On February 9, Oakwood University's recognition of Black History Month continued during chapel service at 9:50 a.m. at the University church. The program featured Dr. Tene Lewis, associate professor in the Department of Epidemiology in the Rollins School of Public Health at Emory University. Lewis spoke about "The Health of Our People."
For children in grades pre-K through sixth, the Children's Literature Expo was held in the Eva B. Dykes Library from 10 a.m. to 2 p.m. This event featured interactive reading stations with works written by African-American authors.