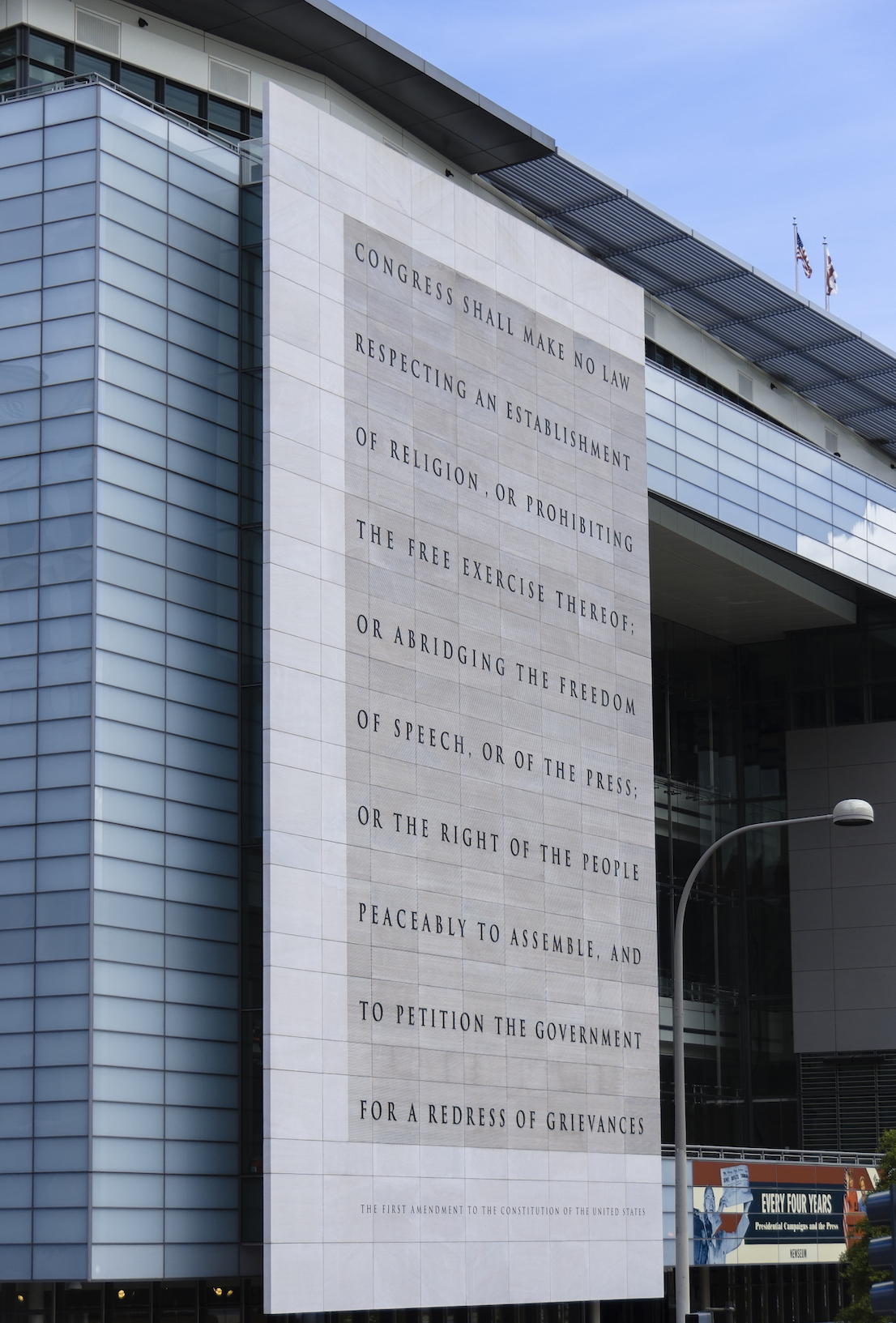 Each year, the North American Religious Liberty Association (NARLA) hosts a Religious Liberty Summit in Washington, D.C. It's a unique opportunity for local members to play an active role in the Seventh-day Adventist Church's religious liberty advocacy work.
This year's three-day summit will coincide with the annual Religious Liberty Dinner, as well as a half-day symposium celebrating the 500th anniversary of the Protestant Reformation. Three individually impactful events combined into one incredible experience!
June 1-3 promises to be three full days of religious liberty education, training, networking, and inspiration. Individual registration is $125 and limited to the first 50 participants, so early registration is encouraged. Sign up online, or by calling the NARLA Donor Relations office at 805-955-7683.
The Religious Liberty Summit will begin Thursday morning, June 1. Summit attendees will load buses at the Seventh-day Adventist Church World Headquarters in Silver Spring, Maryland, and travel to the Newseum in Washington, DC. The General Conference Public Affairs & Religious Liberty department has invited attendees to participate in its historic half-day Protestant Reformation symposium.
"As members of a Protestant Christian faith, we're thrilled we can offer our attendees the distinctive experience of attending this anniversary symposium," says Melissa Reid, executive director of NARLA and associate director of NAD Public Affairs and Religious Liberty (PARL). "The General Conference Religious Liberty team has put together a tremendous line up of speakers representing a variety of faith traditions."
That evening, Religious Liberty Summit participants will join diplomats, U.S. government officials, faith leaders, and fellow religious freedom advocates for the 15th annual Religious Liberty Dinner. Sponsored by the North American Religious Liberty Association, the International Religious Liberty Association, Liberty Magazine, and the Seventh-day Adventist Church, the dinner is held to celebrate and bring attention to a central human right held dear by so many. Honorees will include Religious Freedom Research Project at the Berkley Center director, Dr. Thomas Farr, who served as the first director of the U.S. State Department's Office of International Religious Freedom; and attorney Kim Colby, director of the Center for Law & Religious Freedom. Keynote speaker will be announced closer to the event date.
"The Religious Liberty Dinner has turned into one of the highlight events of the year within our advocacy community," says Orlan Johnson, president of NARLA and director of NAD/PARL. "It's a unique opportunity to bring together the foreign service community, Washington establishment, and religious leaders to one event where the primary focus is freedom for all."
Friday morning, June 2, the group will receive timely religious freedom legislative and judicial updates from Adventist church legal representatives, attorneys Todd McFarland and Dwayne Leslie. They'll also hear from a panel of colleagues regarding how to advocate for religious freedom in a hyper partisan political landscape. And there will be discussion on how an individual can serve as a religious freedom ambassador in their own community.
Summit attendees will open the Sabbath together back in Silver Spring at the Spencerville Seventh-day Adventist Church. The weekend presenter will be former NARLA executive director and long-time religious freedom advocate, attorney James Standish. James will speak for both Friday evening vespers and Sabbath divine worship.
The 2017 Religious Liberty Summit schedule of events is particularly noteworthy. Register today online or by calling the NARLA Donor Relations office at 805-955-7683 for three days that are guaranteed to reconfirm your commitment to religious liberty advocacy.