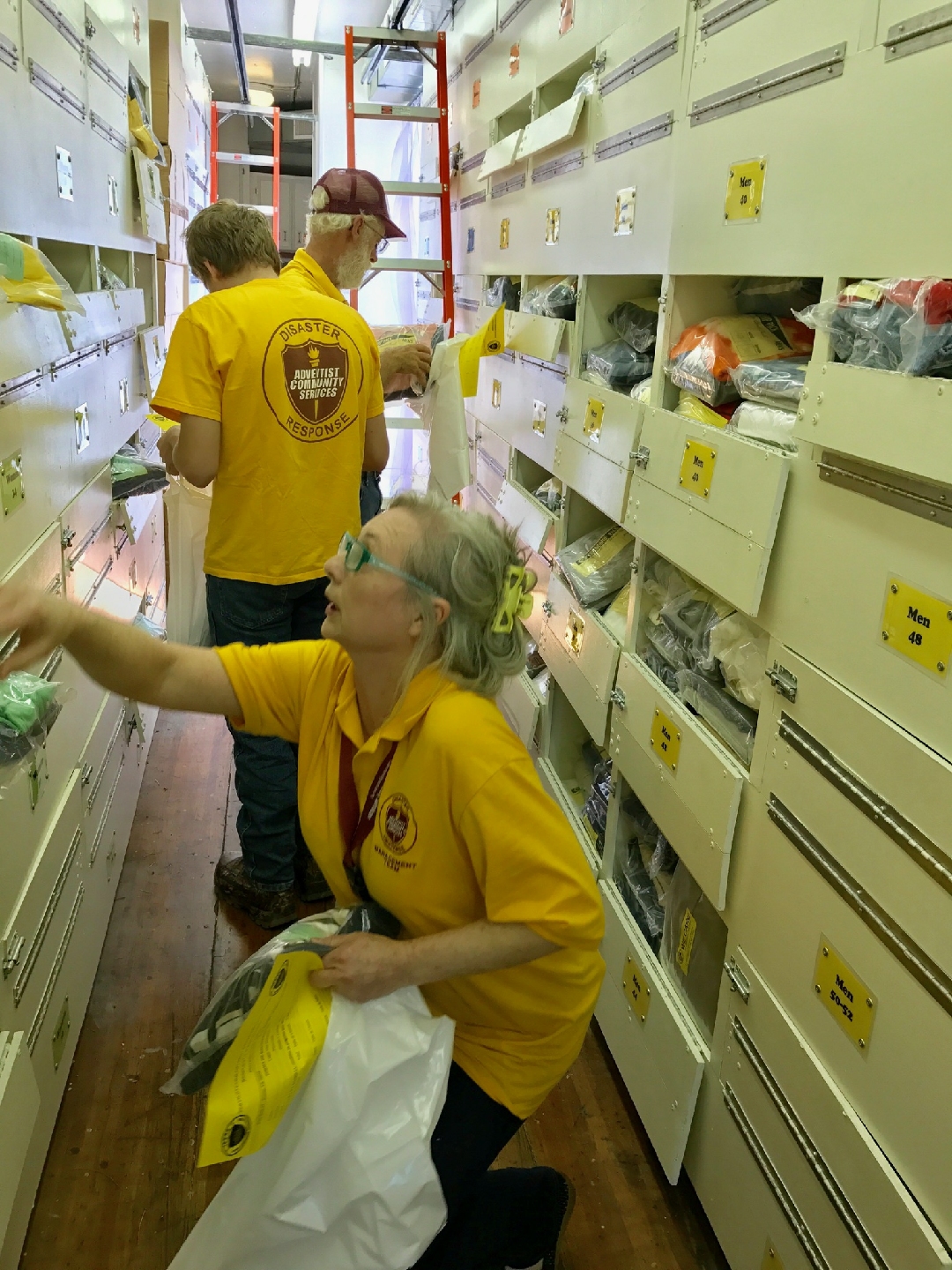 Silver Spring, MD, Aug. 27, 2017:  On August 25, 2017, Hurricane Harvey slammed into the southern coast of Texas, leaving a path of devastation in its wake. Galveston, Corpus Christi, Rockport, Houston, and all surrounding areas have been greatly affected by the damaging winds and rising flood waters. The storm is currently moving at a slow pace and will impact the greater southeastern Texas area for several more days, dropping more than 40 inches of water on the region.
At present Adventist Community Services (ACS), through national and regional network, is in the preparedness phase and waiting to respond to needs there once they have been established. Teams from throughout the United States are standing by and ready to help. ACS is also collaborating with the Adventist Development and Relief Agency (ADRA), the Red Cross, the United Parcel Service, and others, and will be ready when called upon to serve those impacted. ACS will continue working with local and federal agencies to identify the greatest needs and how they can be met effectively.
Please pray for all of those affected by this tragedy and consider making a donation to Adventist Community Services. Donations may be made by:
•    Making a donation to your local Seventh-day Adventist Church labeled "ACS Disaster Response"
•    Calling 1-800-381-7171
•    Making an online donation at: www.communityservices.org
•    Mailing a donation to: Adventist Community Services, 12501 Old Columbia Pike, Silver Spring, MD 20904-6600.
"Assuredly, I say to you, in as much as you did it to one of the least of these My brethren, you did it to Me" (Matt. 25:40, NKJV).
— Adventist Community Services