It is amazing how much can happen in one year! Monique Osborne, Cathy Tang, and Dana Connell are three extraordinary young women who experienced God's tug on their lives to go into an unexpected field of study that would make a life-changing impact on people they interact with. One year after sharing their stories, the young women recount again how the Lord has been moving in their lives.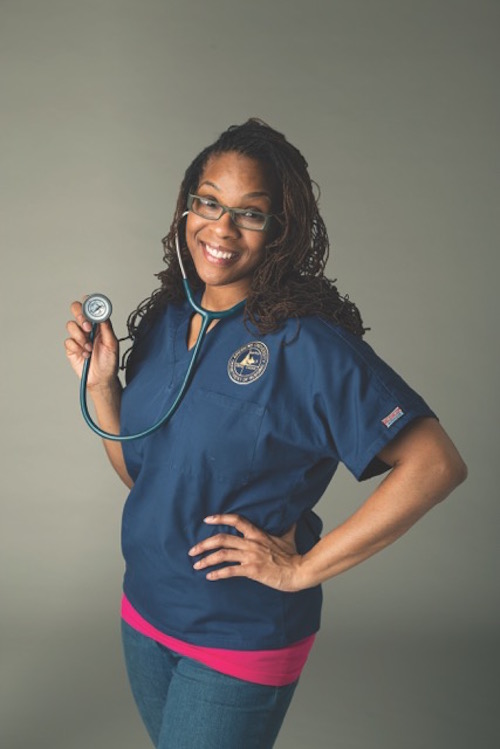 Monique Osborne
Monique flashes a bright smile and looks at the ceiling as she tells how persons recognized her from an article published by Envision magazine and the North American Division website. She once shared her story of how God drew her from studying forensic science to becoming a nurse. Her hopes of being like the characters from CSI were scrapped and replaced with the Lord's plans for her to help others be healthy. Instead of taking the praises for herself though, Monique offers the acclaim to God.
Much has taken place since she last shared her testimony, but perhaps the biggest event in Monique's life has been that she is now a wife. She and Rodney Osborne married in December 2016 and she says, "I'm learning to be an A student, A wife, and A Christian!" Monique expresses that it can only be done through God's abiding grace. Since their white and snowy wedding in Michigan, Monique continues her studies with hopes of going into psychiatric nursing. Seeing her mother struggle with mental illness and the hesitance of many to discuss diseases like schizophrenia keep her striving to work in the field.
The past year, she spoke at several health seminars and served willingly at her local church. This coming summer, she plans to intern with Adventist Health System in Calhoun, Georgia. She is also organizing a seminar that highlights mental illness in light of the Great Controversy and hopes to graduate in May 2018.
Dana Connell
In May 2016, surrounded by family and friends, Dana culminated her Masters of Divinity studies at Andrews University and celebrated graduation.  The unsponsored, non-traditional, five-year journey with mountain highs and valley lows, taught her to trust His leading, His ability to provide day by day, and to trust His voice above all others. Each faith-filled step prepared for the next. She values the friends she made in the various ministry avenues God provided over the years. She worked as head student dean, led small groups, coordinated a health class for the seminary, served as head chaplain at Adventist Information Ministries, and Community Service and Outreach Coordinator for Impact San Antonio during General Conference 2015.
Although the year since sharing her story was immersed with unrelenting painful challenges, Pastor Dana says, "Each mountain and valley has prepared me for this new season, location, and people God puts in my path to minister to and journey with." Shortly after graduation, she accepted the invitation to serve as associate pastor of a church with three companies and a school. Soon after arriving, one of her neighbors requested that Dana lead a Bible study in her home. Her Iranian neighbors also shared how Dana's ministry to them was a blessing.
"I love being invited to give Bible studies to people that haven't opened a Bible before or searching for more insights and then unfolding the mysteries of life, the future, and a relationship with God." For Dana, it is a blessing to be part of a community that is gifted and passionate about growing in Christ personally and reaching others for the Kingdom.
Cathy Tang
Years ago, while in Malaysia, Cathy Tang inadvertently saved a woman's life with a doodle on a box. In the midst of a tense evening, Cathy artfully crafted the words "hope" and "faith" on a box later delivered to the house of a woman about to commit suicide. This was one event that inspired Cathy to switch majors from Health and Fitness to Pre-Art therapy.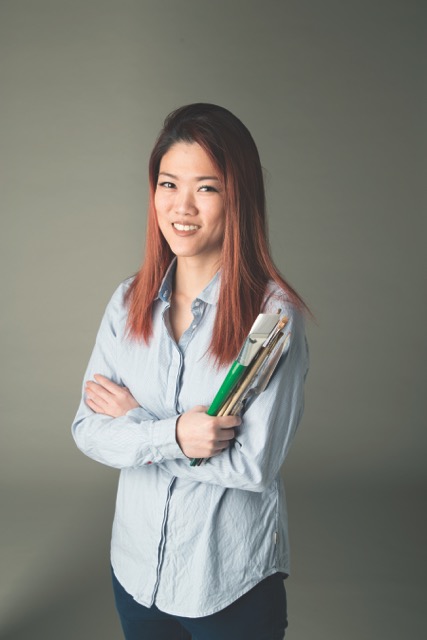 Graduation came and went for Cathy. She soon began working at Centria Health Care Services in St. Joseph, Michigan where she used applied behavioral analysis therapy to teach basic skills to children with autism. This included working with those who have compulsive behaviors or have the ability or tendency to cause self-harm. This type of work improves social behaviors that would promote meaningful interaction with others. "It's pretty practical work," Cathy says.
As for the biggest lesson she has learnt during the past year, Cathy simply expresses, "Patience, and not to become too emotional." Despite the challenges, she did her best every day to perform the work God was calling her. Her walk with God has also strengthened. "I had no idea what I wanted to do," Cathy says, speaking of how God has been leading her. She sees now that God had a plan all along and she only needed to follow. Today, Cathy is pursuing a Master's Degree in Clinical Mental Health Counselling at Andrews University in Berrien Springs. She hopes that further studies will enable her to be adequately prepared to serve in her field.
* * * 
Although these women were led to paths they had not previously envisioned, God continued to guide according to His wisdom and grace. Perhaps one of the greatest lessons to be drawn out of it is that as long as we are willing to follow Him, God keeps leading no matter the circumstances.