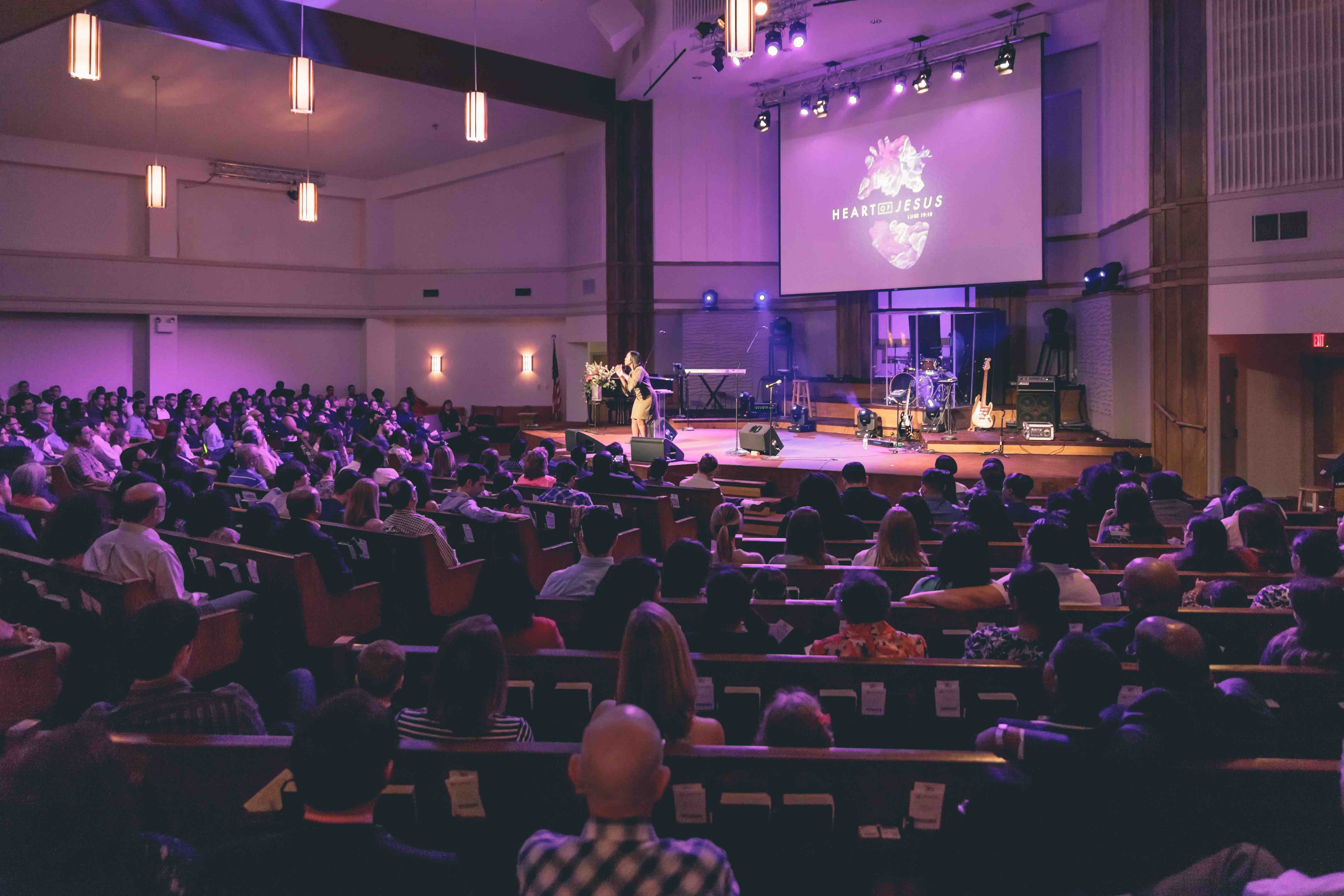 "It's great to know that Jesus is still a draw in 2017," beamed Pastor Lola Moore Johnston, Young Adult Ministries director for the South Central Conference of Seventh-day Adventists. "It was refreshing to be in a space with people, young and mature, who were excited to hear and speak about Jesus."
DFW 1:1, a smaller-scale version of the One Project gatherings, was hosted this spring at Arlington Seventh-day Adventist Church in Texas. This event is intended is to help people, especially next generations, deepen their relationship with Jesus and foster a profound, positive relationship with their community. This is the first time it has been held at the Arlington church.
"DFW 1:1 set the record straight for what we, as Seventh-day Adventists, believe and should exemplify every day — love," said Ashley Hollon, a 27-year-old architect from Dallas, Texas. "It all comes down to love; Love for God and love for others."
"The Heart of Jesus," DFW 1:1's focus, was based on Luke 15. Featured speakers included Johnston; David Franklin, senior pastor, Miracle City Church in Baltimore, Maryland, and co-host of Hope Channel's Let's Pray; and Alex Bryan, senior pastor of the Walla Walla University Church in College Place, Washington.
"I was immensely blessed by my experience at DFW 1:1," said Cece Cobb, a 27-year-old software engineer from Dallas. "The speakers were dynamic and the messages thought-provoking. . . . Each session concluded with honest and heart-felt conversations about how we as individuals, and as a community, could more fully develop the heart of Jesus."
Following the general sessions, the event offered times for "recalibration," allowing participants to process their thoughts on the various presentations/reflections, and to begin engaging in practical applications intended to make a difference in their lives.
"I appreciated and enjoyed the chance to not just listen to a sermon, but also dig deeper into what the speaker said," noted 31-year-old teacher, Kristina Cruz, from San Antonio, Texas. "The recalibrate round table discussions gave us all a chance to express ourselves and ask questions. Recalibrate gave us a deeper look into our own personal thoughts on matters that are affecting not only young adults, but the Church as a whole."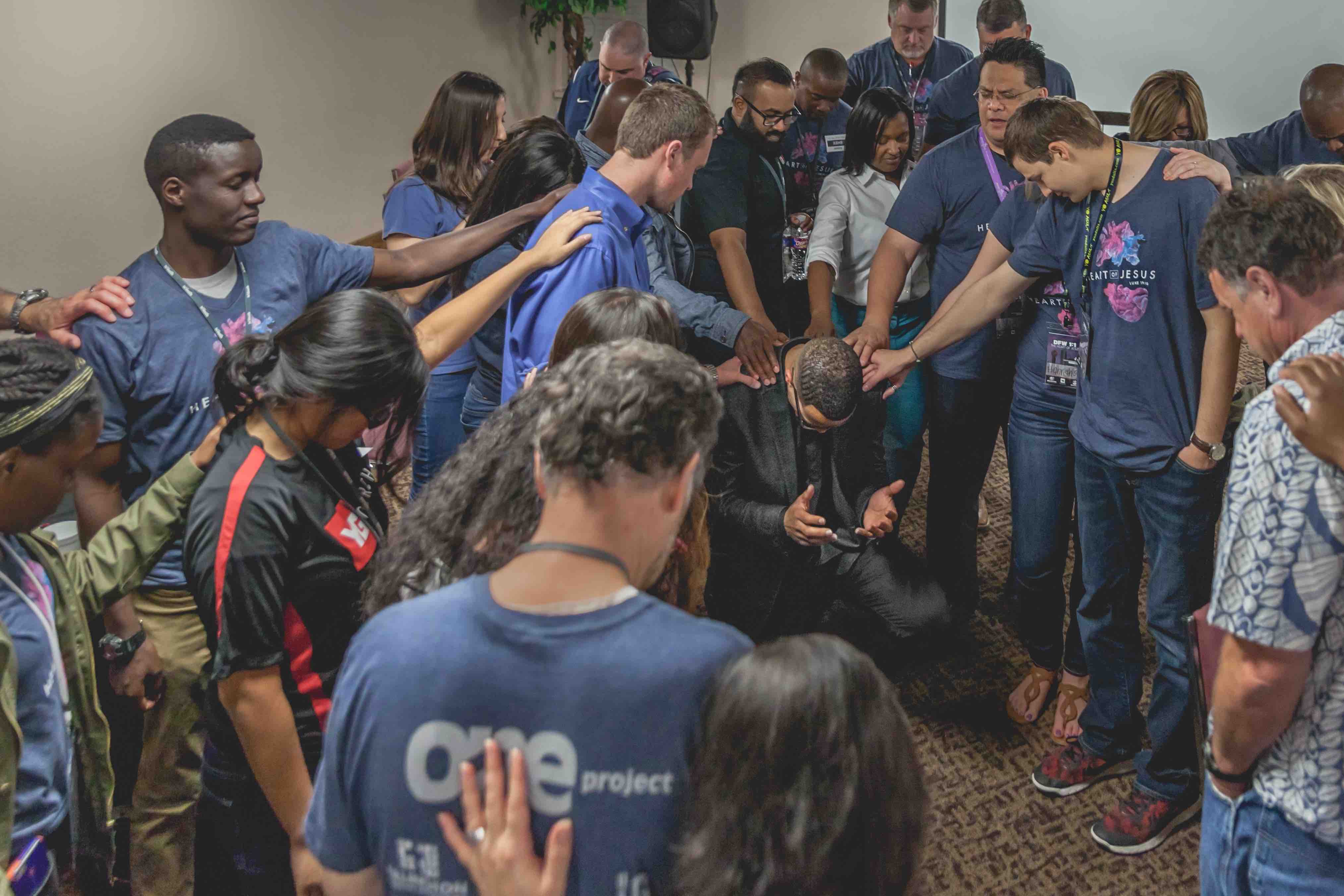 Vennor Hackshaw, an elder at Arlington, said, "To me the most important parts were the recalibration sessions, where we got opportunities to engage our youth in conversation by listening and sharing experiences. In their search for answers to life's challenges, I could sense their passion for Christ and their desire to have a more intimate relationship with Him."
"I also enjoyed the meaningful fellowship opportunities as facilitated by the Recalibrate sessions," added Cobb.
DFW 1:1 also offered generation One (ages 13-17) and TOP kids (ages 4-12) to help bring teens and children into a closer relationship with Jesus through fun, interactive activities and social events.
Michelle Mattingly, a 34-year-old dispatcher, from Arlington, Texas, shared her experience as she served as a volunteer for the generation One program, "I saw teens filled with the Spirit, being welcoming, and taking on the mentoring and leadership roles with their peers and younger children," she said. "I was so humbled to see how wonderful and full of the Spirit the teens of this church are."
To culminate DFW 1:1, Elemental Worship Collective, an eclectic ensemble of young artist, musicians, and worship leaders, offered a "Night of Worship" concert to praise and honor Christ Jesus.
"The music completed the feel of the event, and the worship leaders did an amazing job leading us into a worshipful mode," added Cruz. "DFW 1:1 was such an eye-opening experience and I was blessed to attend."
"DFW 1:1 was a rich spiritual experience. [For me,] it was about coaching, mentoring and connecting with young people," Hackshaw reflected. "We were challenged by the speakers to come out of our comfort zones and connect with the youth of our church."
Intent on focusing on the heart of Jesus and fostering intergenerational community, DFW 1:1 was sponsored and organized by Younger Generation Church, the vibrant young adult ministry of the Arlington Seventh-day Adventist Church.
"I would really encourage adults to stop and have a conversation with our young people," encouraged Hackshaw, "Get to know them by name and face, then listen to their dreams and aspirations. Make a connection—it is rewarding on both sides."
It's also the heart of Jesus.
— A. Allan Martin, Ph.D., is the teaching pastor of Younger Generation Church, the vibrant young adult ministry of the Arlington Seventh-day Adventist Church in Texas.