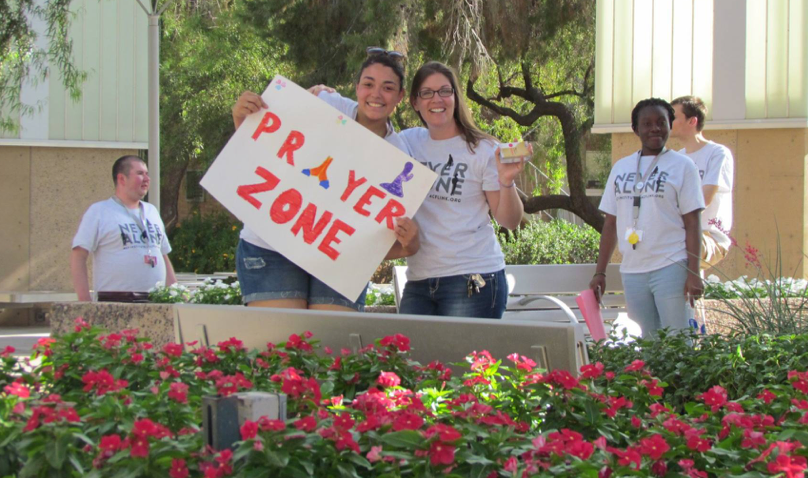 Adventist students on public university campuses are challenged daily for their faith in God and their Adventist beliefs.  It takes spiritual strength and support from family, friends, and the local church to stay strong in faith when students and faculty continually challenge one's Christian worldview and Adventist lifestyle.
During the annual Adventist Christian Fellowship (ACF) Institute gathering of Adventist students on public college and university campuses from across the North American Division (NAD), these very issues were addressed. This year's ACF Institute was held May 22-27 on the campus of Arizona State University in Tempe, Arizona. Approximately 90 students, chaplains, and youth directors attended. In addition to general sessions and workshops, students engaged in campus outreach activities on Thursday. And the NAD Public Campus Ministries Chaplains Conference and Union Youth & Young Adult Ministries Directors and Representatives Council were both held simultaneously.
"This is one of the most important works for the leaders of our church — to stay connected with our young adults and support them in their relationships with Christ as they share their faith on public campuses," says Tony Anobile, Pacific Union Conference vice president for Ministries.
"Never Alone" was the theme for ACF Institute this year; one of the workshops offered was on the aloneness caused by experiencing different kinds of abuse.  "It was surprising how many students had either dealt with abuse themselves or have met friends that are dealing with it personally," said Nina Lim, one of the co-presenters and ACF student leaders.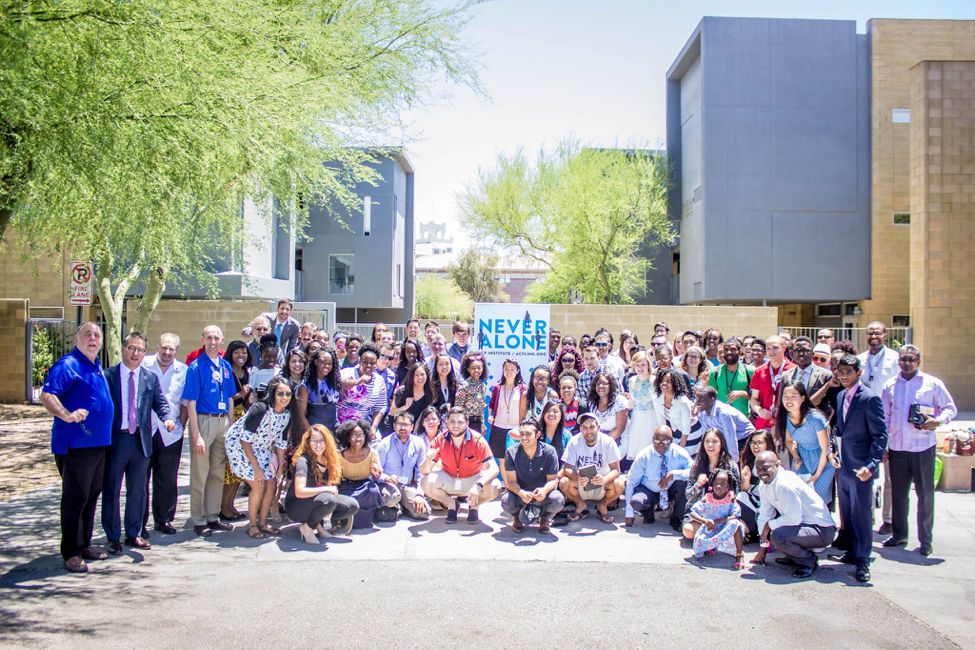 The ACF Institute wrapped up on Sabbath evening with guest speaker Pastor Anil Kanda, Central California Conference Young Adult Ministries Director, speaking about the challenges and need for being strong in these last days of earth's history while going to school where students and professors' worldviews are extremely secular and non-Christian.
There were 13 requests for in-depth Bible study from the students – not the basics, but rather more apologetics-type Bible study relevant to a campus culture where Christian faith and biblical principles are not assumed. There were also 10 decisions for baptism or rebaptism.  According to institute organizers, this is not uncommon for young adult leaders.  Some have never chosen to be baptized while others choose to be re-baptized since they have grown spiritually far beyond the baptism of their early teen years.
There were 11 students who committed to start an Adventist Christian Fellowship ministry on their campus next school year, and 17 students who recommitted to continuing their campus ministry.
Sharing Opportunities
During the ACF Institute, it was determined that feeling alone is a major issue for students. Plans are already being made to provide support, professional counseling, and training at future ACF Institutes as this is a relevant area for personal health and outreach on campuses.
Following the outreach activities on campus Thursday afternoon, students expressed the need to learn more effective ways of sharing their faith with people who do not have a Christian worldview and do not consider the Bible as authoritative. 
There are over 200 churches throughout the NAD that support ACF chapters on public college and university campuses.  Since its official launch in 2005 the ministry of Adventist Christian Fellowship continues to grow as students develop Adventist, student-led groups on campuses.
"We do not know how many Adventist students are on public campuses throughout the North American Division but we expect it is conservatively between 80,000-100,000," says Ron Pickell, NAD volunteer coordinator for Public Campus Ministries.
"And we expect that the growth of student-led ACF chapters will multiply over the coming years as we help them become part of an ACF Student Association across the NAD.  Students need Adventist churches that are in close proximity to colleges and universities to get involved with them in starting and supporting ACF chapters on their campuses.  When pastors and elders partner with Adventist students we are responding to a new mission field for the church — the public university campus!"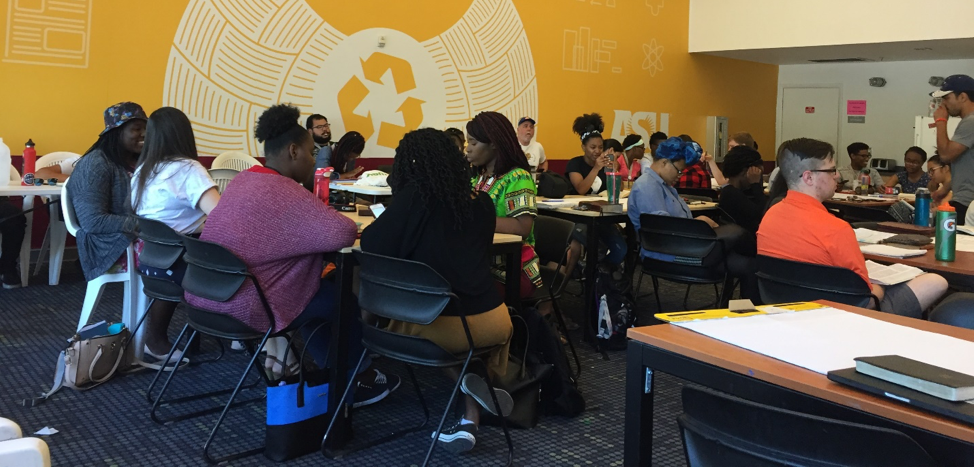 Students and Chaplains
ACF Institute is a multi-faceted experience.  It brings together our best-trained campus ministry practitioners to inspire and train student leaders in sharing their faith on secular non-Christian campuses.  And as mentioned, this year the NAD Public Campus Ministries Chaplains Conference was held simultaneously, which added to the networking and mentoring of chaplains and student leaders.
About 15 Adventist chaplains serving on public campuses and conference youth and young adult directors attended to help train and support students as well as receive training and support themselves.  "We support our public campus chaplains and assist them in their process toward denominational endorsement," says Bill Cork, NAD Adventist Chaplaincy Ministries associate director. "It is important that our chaplains are well trained so that our students on public campuses are strengthened in their faith and supported in their outreach endeavors as they share their faith with their friends on campus."
During the conference, a Lifetime Service Award was presented to Pastor/Chaplain Gary Wagner of the Greater New York Conference for more than two decades of ministry to students on public campuses.
Pilot Project
In addition to the chaplains' conference held during the AFC Institute, the Union Youth & Young Adult Ministries Directors and Representatives Council convened for the purpose of supporting the development of the ACF Student Association pilot project. 
This 2-year pilot project was launched a year ago when seven students from North America met to draft a proposed ACF Student Association Constitution and Bylaws. At ACF Institute 2016, Lucien Nana Yobo, graduate student at University of Houston, was appointed by the ACF Coordinators Cabinet as ACF Student Association President, along with seven other officers. "The development and implementation of an ACF Student Association is extremely important to students studying on public campuses," says Yobo. "We have wanted to have a voice and be recognized by all levels of church leaders along with our fellow Adventist students who study on Adventist campuses." The proposed constitution continues to be modified throughout this 2-year period in preparation for acceptance by NAD administrators.
The project involves organizing Adventist students on public campuses, who are members of ACF chapters, into a North American Division-wide student association. It includes creating ACF Advisories at the conference-level and union-level of the church organization. Because of this development Union Youth & Young Adult Ministries directors met and connected with students from their unions with the expectation that this next school year unions will begin to identify an ACF representative as a senator of the ACF Student Association. These senators from the nine unions of the NAD will serve together as a representative voice to give direction and support to their union and division leaders on behalf of the students studying on public campuses throughout the NAD.  This way tens of thousands of Adventist collegiate young adults can continue to be connected to the church and have a voice with their local church, their conference, their union, and their division leaders.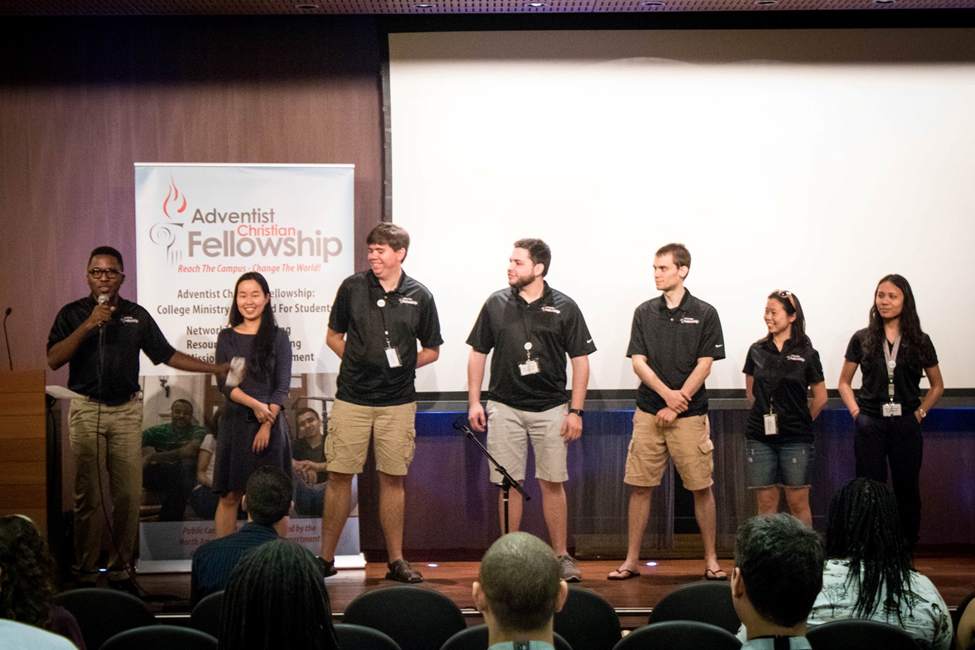 Many of the ACF chapter officers (president, vice-president, secretary/treasurer) across the division are graduate and post-graduate students who long to be connected to the church and yet are learning and serving on public campuses. "It is important that we develop ways to include our public university students in the life of the church and have a voice with us as leaders," says Pastor Helvis Moody, Southwestern Union Conference Young Adult Ministries director. "We can no longer allow these brightest and best students to feel unsupported and disconnected from the church because they have sensed a call to study on public campuses. Many of them become our teachers and professors in our Adventist educational institutions."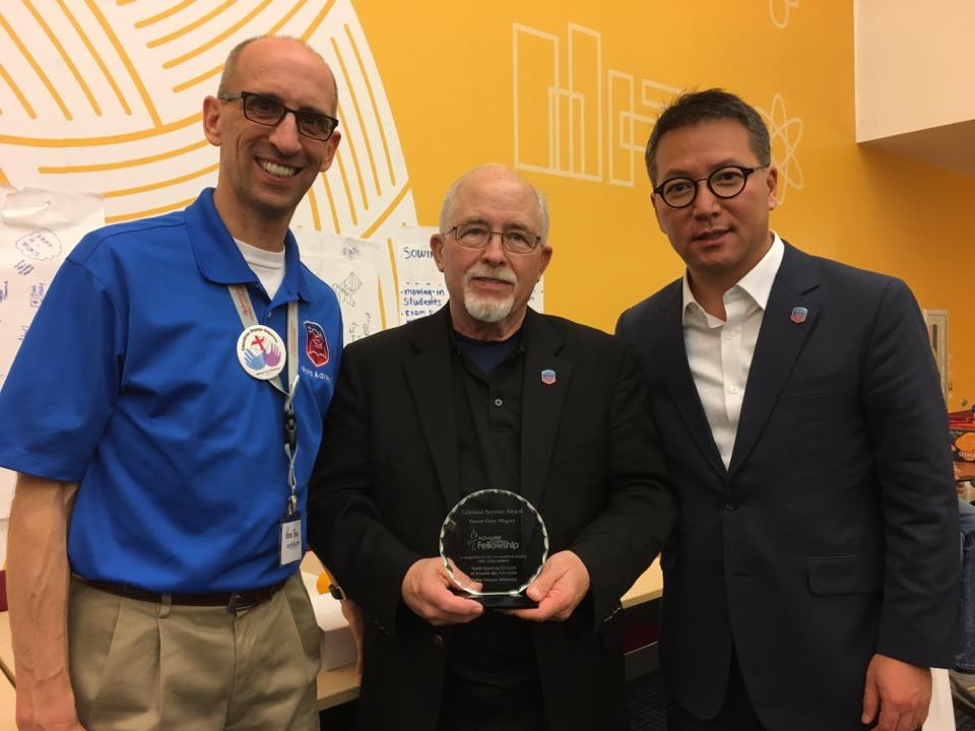 — Tracy Wood is associate director for Youth and Young Adult Ministries at the North American Division.
Sponsors of 2017 ACF Institute:
•   North American Division Public Campus Ministries —
Under the leadership of Tracy Wood and Dr. Ron Pickell, the North American Division Young Adult Ministries department hosted and financially supported the ACF Institute.
•   General Conference Public Campus Ministries department —
Under the leadership of Dr. Jiwan Moon, the General Conference Public Campus Ministries department provided planning resources for the upcoming Global PCM Weekend hosted October 20-22, 2017.
•   Dialogue Magazine published by the General Conference —
Dialogue is an international journal of faith, thought, and action published by the Committee on Adventist Ministry to College and University Students (AMiCUS) in cooperation with the 13 world divisions of the Seventh-day Adventist Church and in partnership with Public Campus Ministries (PCM).  Free magazines and resources were provided to attendees.
•   Advancing Resources for Campus Ministry (ARC) —
ARC financially supports the development, equipping, and empowering of Seventh-day Adventist campus ministry leaders and ministries on public college and university campuses.  Grants were provided to 10 students to help them with travel expenses to attend ACF Institute. An award with a gift of $1,500 was also given to student Alex Delaola for Outstanding Leadership in Public Campus Ministry by a Student.
•   AdventSource —
AdventSource provided training materials and resources; for a Public Campus Ministry Quick Start Guide CLICK HERE.