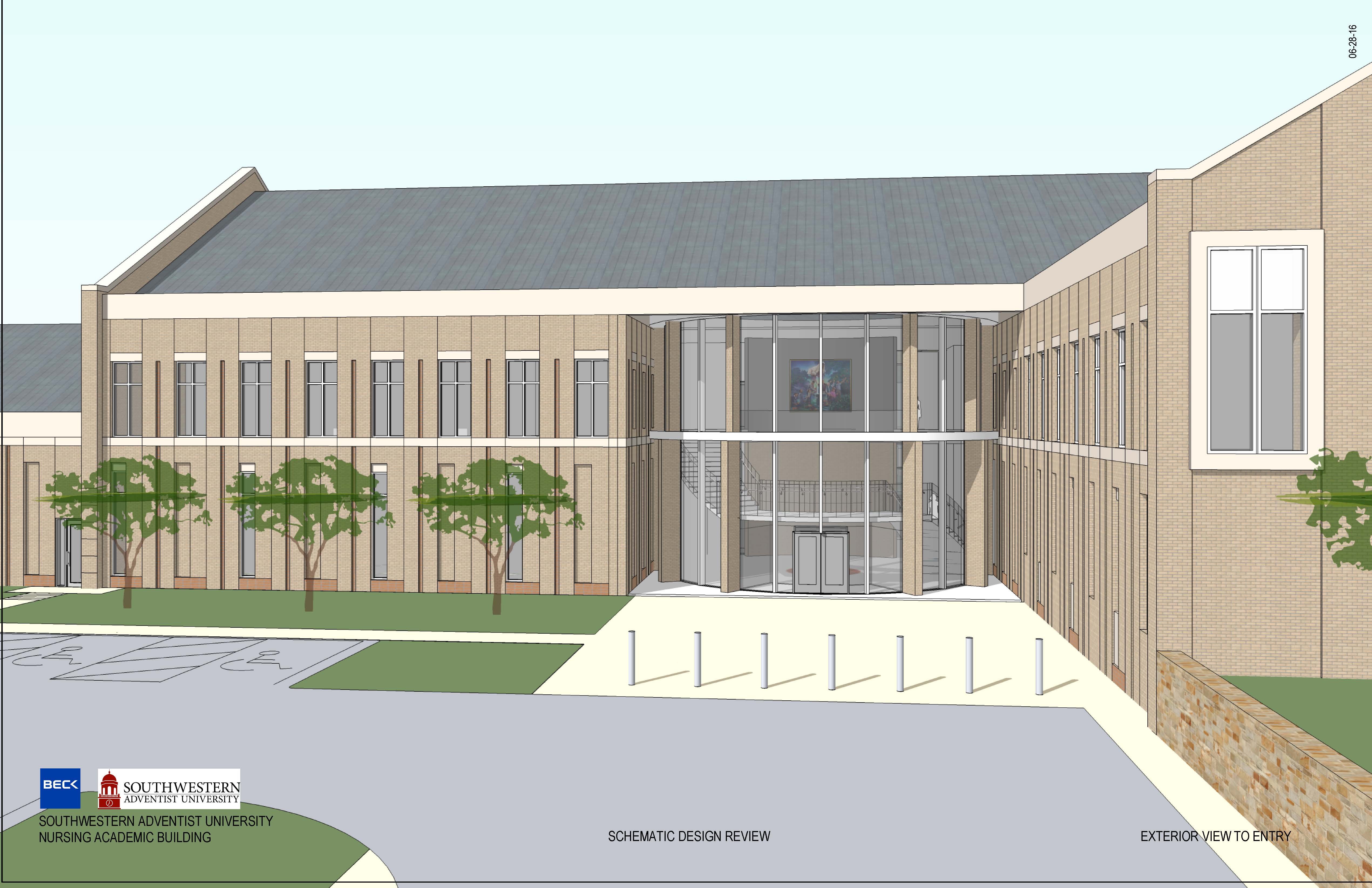 Southwestern Adventist University (SWAU) broke ground on the new Larry R. Moore Nursing and Administration Building during a special ceremony at 12 noon on Feb. 21, 2017. The ceremony took place at the new building's site located in the meadow west of the Findley Administration Building. Southwestern's board of trustees and administration were in attendance along with local community members.
"We are so thankful for the generosity and commitment of hundreds of alumni and friends who have supported this effort," says Ken Shaw, president of SWAU. "We are overwhelmed by God's blessings toward our students and the university."
A total of $9.7 million has been gifted toward the building, with another $4 million given in pledges. Funding is still needed to cover the furnishings and equipment. It is anticipated that the grand opening of the new building will take place prior to the beginning of the 2018 fall semester.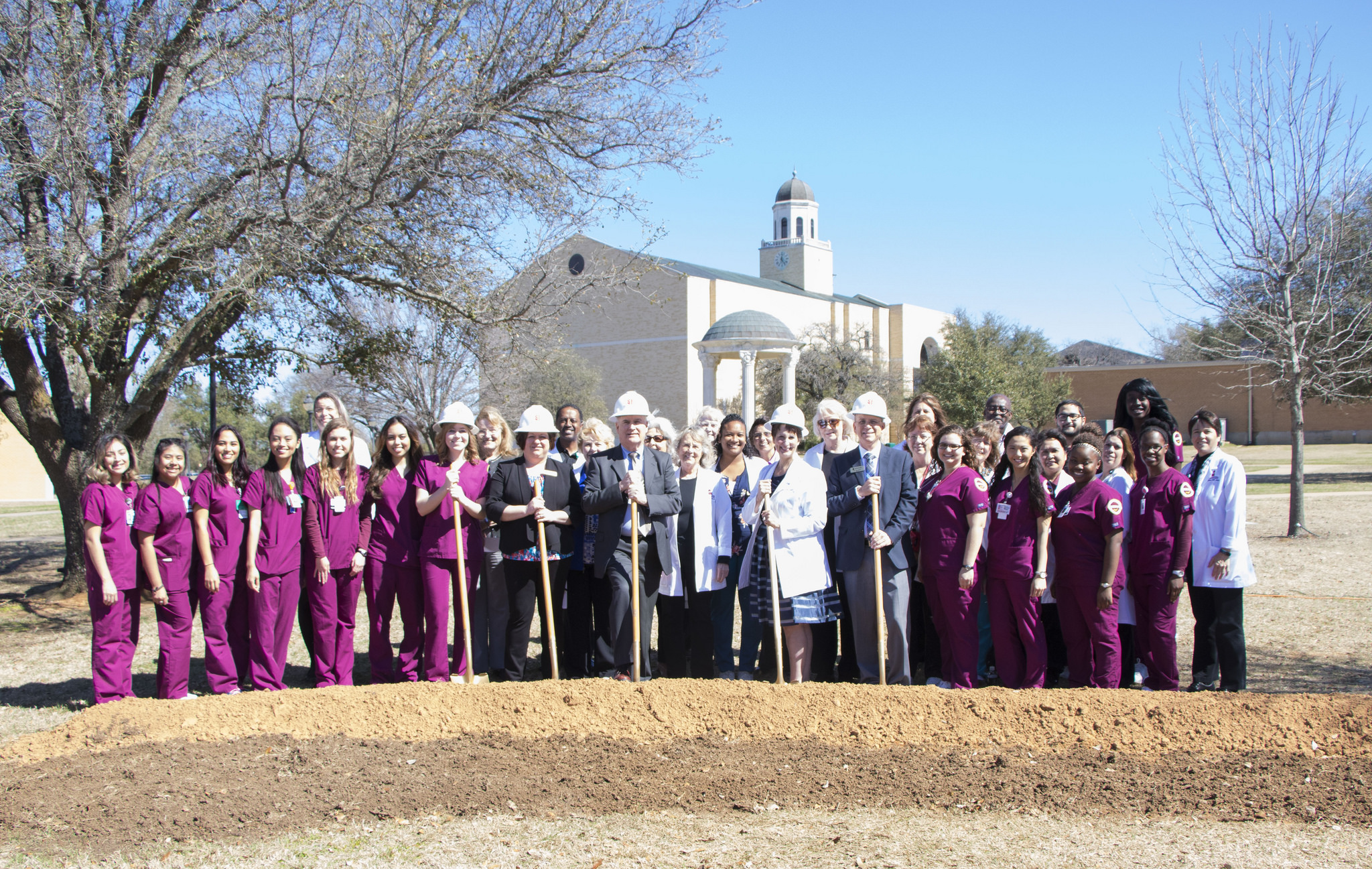 For more information about the Larry R. Moore Nursing and Administration Building, visit swau.edu/give; or contact Dean Waterman at deanwaterman@swau.edu, or 817-202-6233.