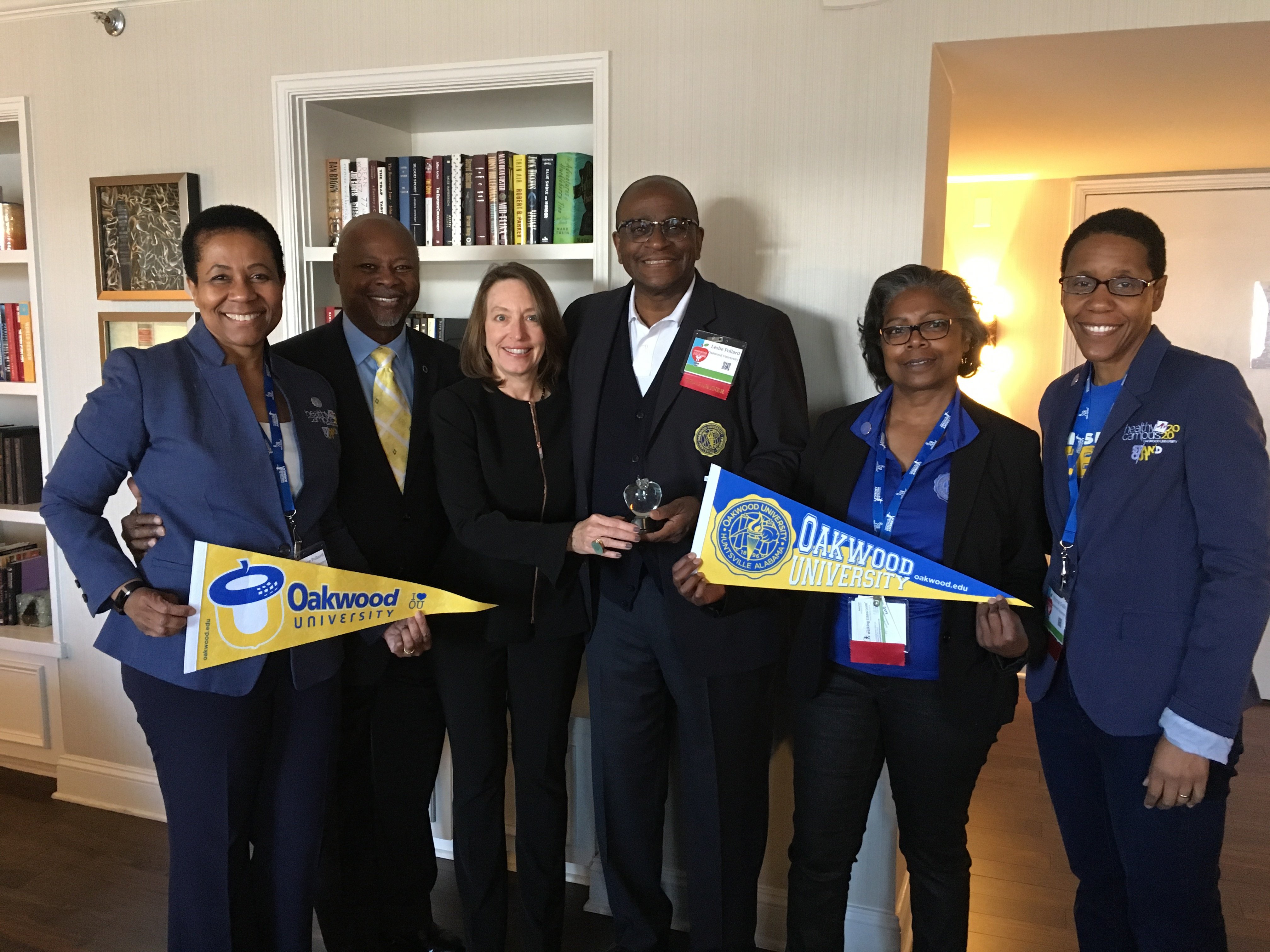 Oakwood University was announced as a national finalist for Partner of the Year by Partnership for a Healthier America (PHA) during the 2018 Innovating a Healthier Future Summit. The organization also extended national recognition to Oakwood for its Healthy Campus 2020 campus wellness initiative with the presentation of the Partnership For A Healthier America's Crystal Apple award on May 3, 2018, in Washington, D.C.   

Oakwood is the only institution of higher education to make the list of finalists for campus wellness and the innovations built into Healthy Campus 2020. Other finalists are Mercedes-Benz, McLane, Esstans, and Bright Horizons Family Solutions.  

Oakwood is also the first and only Seventh-day Adventist University nationally recognized by PHA. "We are proud to lead the industry in evidence-based health and wellness practices through this comprehensive effort," said an Oakwood representative. "And [we] hope our leadership spurs others to join the healthy revolution."

CLICK HERE to learn more about Oakwood's work with Partnership for a Healthier America's Healthier Campus Initiative.