From April 2-8, 2023, more than 150 attendees were inspired to emulate Jesus' healing ministry at the North American Division's (NAD) "Power to Heal" Health Summit in Lexington, Kentucky. The summit's theme came from Luke 5:17 (KJV): "And the power of the Lord was present to heal them."
Angeline Brauer, NAD Health Ministries director and summit organizer, explained: "Where Jesus is [present], His power to heal is [also] present. Christ is waiting to pour out His healing power upon us, His people, and through us to the communities around us."
She also referred to Luke 5:16, where Jesus withdrew for prayer due to the crowds seeking healing. Accordingly, the summit offered a 24-hour prayer room and daily prayer sessions.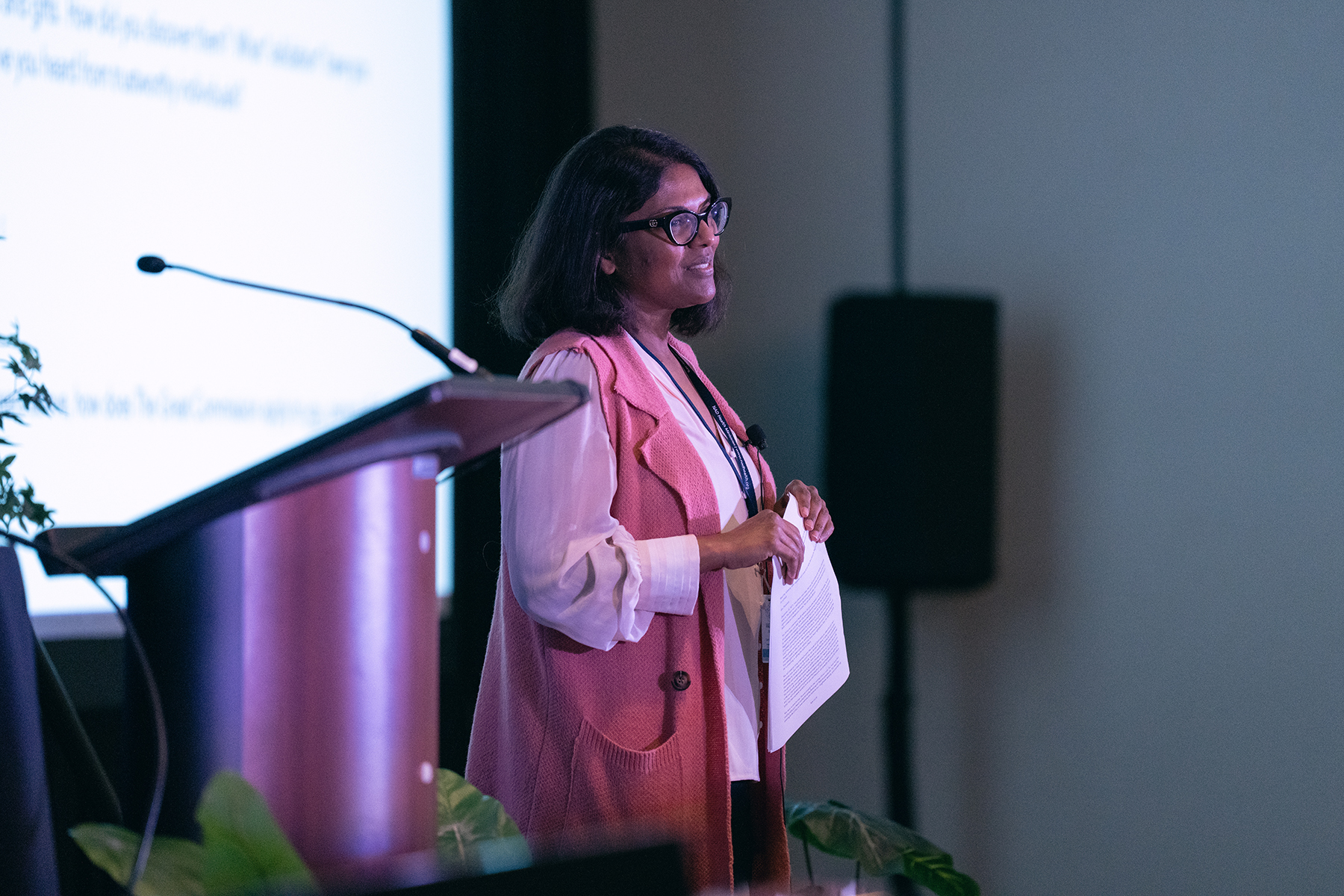 Delayed for a Purpose
Due to COVID-19, the summit was delayed for three years. But Brauer assured participants, "God delayed the summit so you'd be here."
Someone who needed the delay was Kristen Davis-John, a psychologist and local church Health Ministries director. On Sabbath, she revealed that she had declined the Health Ministries director role last year because of a hearing loss. However, she overcame her impairment with hearing aids, accepted the position, and registered for "Power to Heal." The summit exceeded her expectations, providing invaluable resources and guidance for her ministry. "God provided healing so I could help my congregation and community," she tearfully said.
After years of virtual conferences, participants valued the in-person event's collegial atmosphere. Laura Harris, Doctor of Natural Medicine and founder of Wellspring Health Ministries, said, "It's a blessing to fellowship with so many like-minded individuals. It doesn't matter [where] you sit or who you talk to; you'll have a good conversation."
Attendees Challenged to Live, Then Share the Health Message
Peter Landless, Health Ministries director for the General Conference of the Seventh-day Adventist Church, delivered the opening keynote. Noting that reputable publications including Time, National Geographic, and The Economist have covered Adventists' health practices and longevity, he urged attendees to live and share the health message.
"Jesus' healing encompassed spiritual, physical, and mental dimensions and salvation, all … inextricably linked in His ministry," he added. "At the end of this summit, [I pray] we'll be educated, [ready to] share, then introduce people to our Best Friend and Savior Jesus Christ."
Educational Opportunities Abundant at "Power to Heal"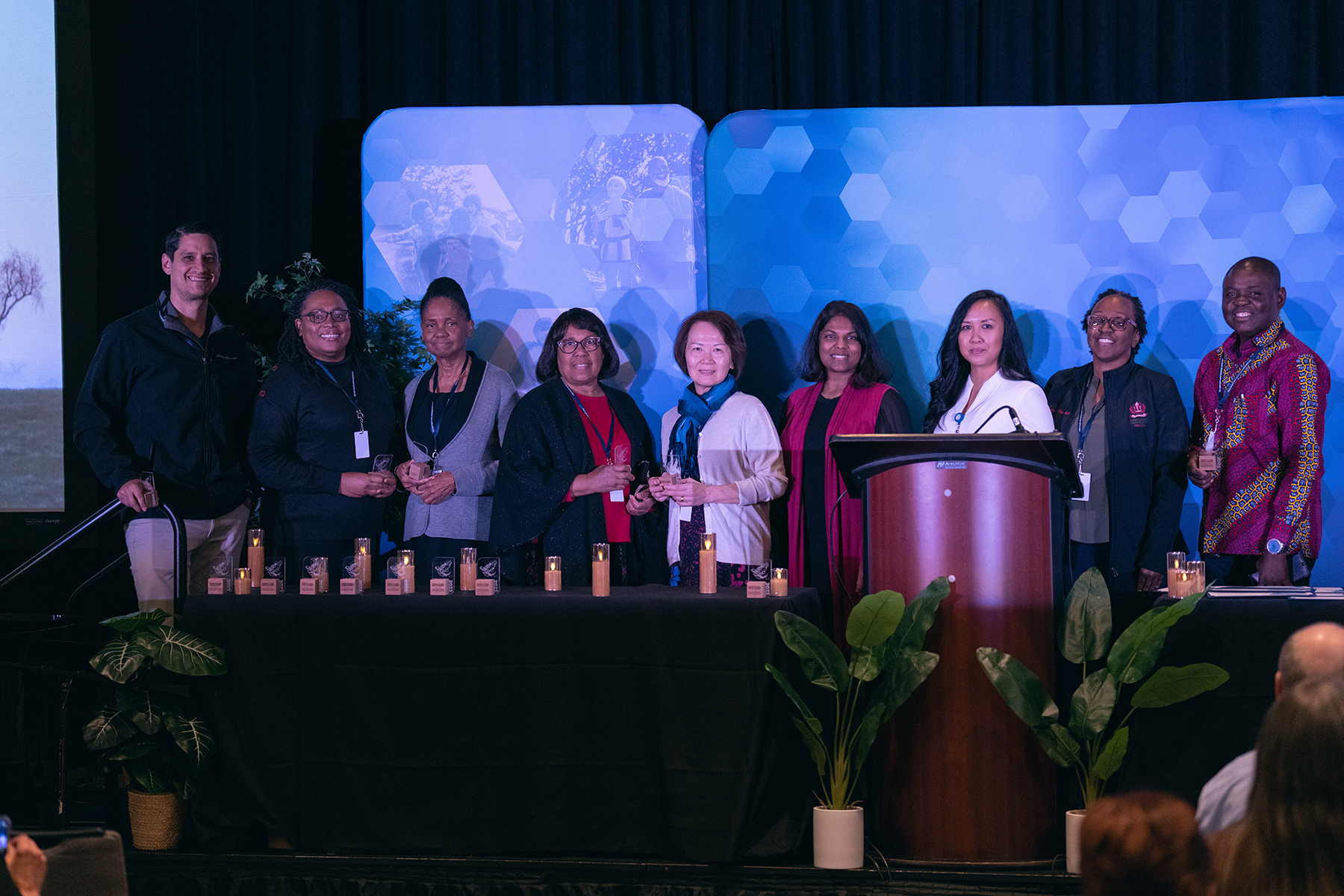 The summit offered several professional development opportunities, including leadership training and wide-ranging health and wellness courses. Seminars encompassed addiction recovery, health coaching, 21st-century sanitariums, depression recovery, nutrition, and youth and young adult ministry. There was a separate track for faith community nurses — "trained nurses who serve a church or congregation to improve the health of its members." Continuing education or continuing medical education credits were also available.
Jennifer Althea, nurse practitioner and new Health Ministries leader at her church, said, "I'm here to learn all I can, … and I've learned so much. I wish everyone elected to this position could come and get this education."
Health Works Because God Works Through Healing
Throughout the week, participants were inspired by individuals and organizations offering hope and healing to their communities. These stories emphasized Brauer's catchphrase — "Health works because God works through healing."
One such testimony was that of Narlan Edwards, founder of Red River Outpost, a wellness and training center in Kentucky. When he and his wife answered God's call to pursue self-supporting medical missionary work, God opened doors, including the donation of a 436-acre property.
Today, Red River Outpost engages in needs-based community service, carries out health initiatives like a 10-day health challenge and plant-based restaurant, and offers Bible classes and other evangelistic endeavors. "We find ways and means of reaching people where they are," said Edwards. The impact of this outreach model is clear, with 14 community members participating in weekly Bible classes, 10 attending Sabbath services, and two getting baptized.
Love is More Powerful Than Truth and Other Evangelistic Principles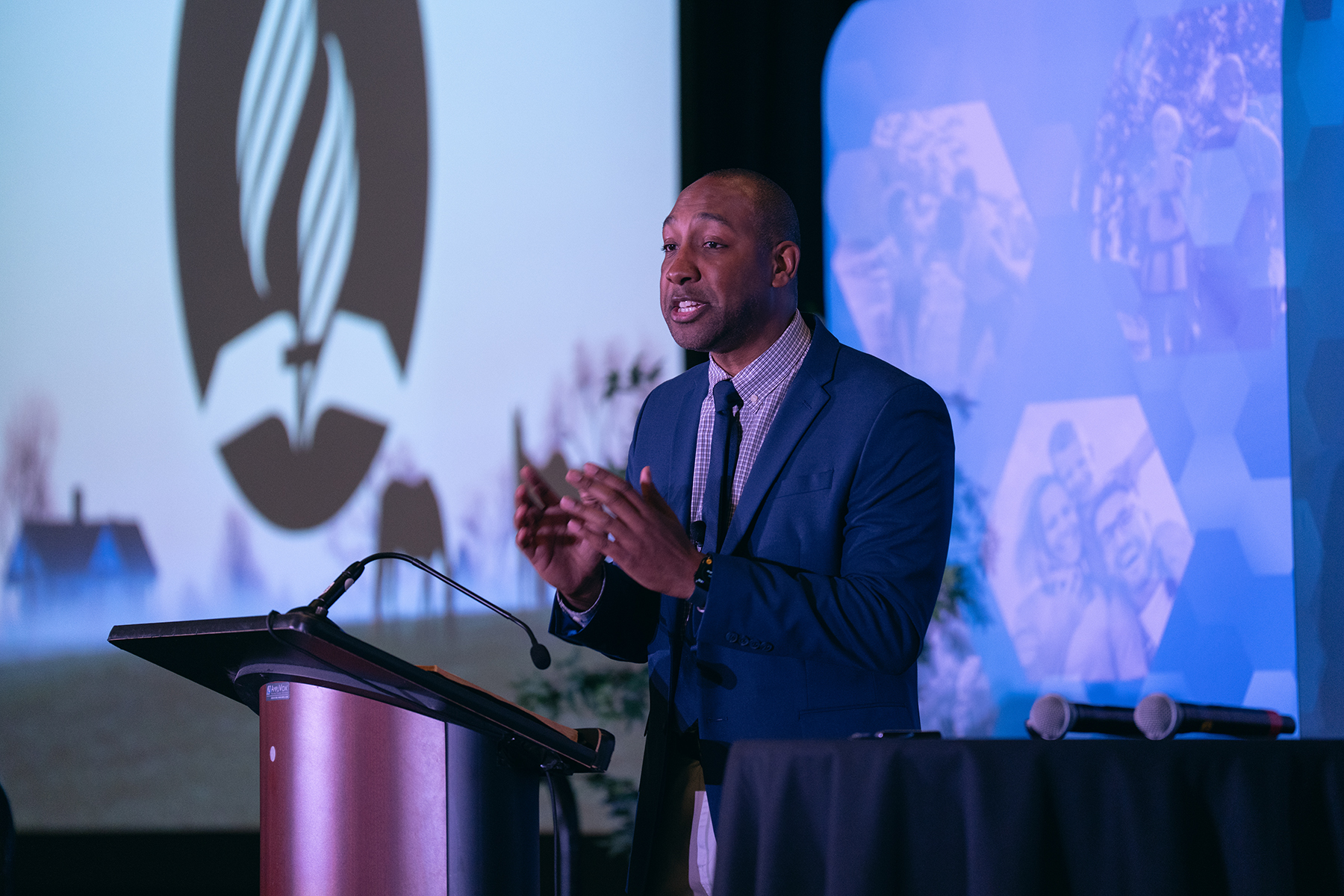 International speaker and entrepreneur Sebastien Braxton shared principles for personal healing and evangelism each weeknight at the summit. "Love is more powerful than truth," he said on day one. "The power to heal is not in how much [you] know but in the love of Christ in you."
Braxton shared his experience helping a college student stop smoking while serving as a missionary on a secular campus; his only tools were The Desire of Ages and prayer. "I didn't have all knowledge of … addiction and the brain, but I had a love for God and this sister," he said.
In his final message, "Not Bread, Just the Crumbs," Braxton referenced the Syrophoenician woman requesting healing for her demon-possessed daughter. When Jesus said He could not give His children's (the Jews') bread to the dogs (Gentiles), she replied, "Yes, Lord, but even the dogs under the table eat the children's crumbs" (Mark 7:28, ESV). She needed just a crumb of Jesus' help, and because of her faith, He granted it.
Braxton concluded, "One day, Jesus is going to come … and heal things nothing in this world, no seminar, no cooking class, no exercise class, will heal. We [must] communicate to our people … to wait for the full loaf. By and by, [we'll] be completely healed, mind, body, and spirit."
Plenaries, "Health-stravaganza," and Pickleball Enhance Participants' Toolkit
The summit also featured plenaries on diverse health topics (e.g., toxins in the home, the role of hemorheology —blood flow — in health and disease, children and emotional health), "health-stravaganza," a live health fair demonstration, and a 30-minute pickleball clinic.
"Health-stravaganza," based on the NEWSTART lifestyle program, introduces attendees to health concepts, promotes follow-up courses, and facilitates friendship evangelism. The demo included plant-based food samples, an anti-stress chair massage, a peak flow test, a health age assessment, and a kids' section, also founded on NEWSTART.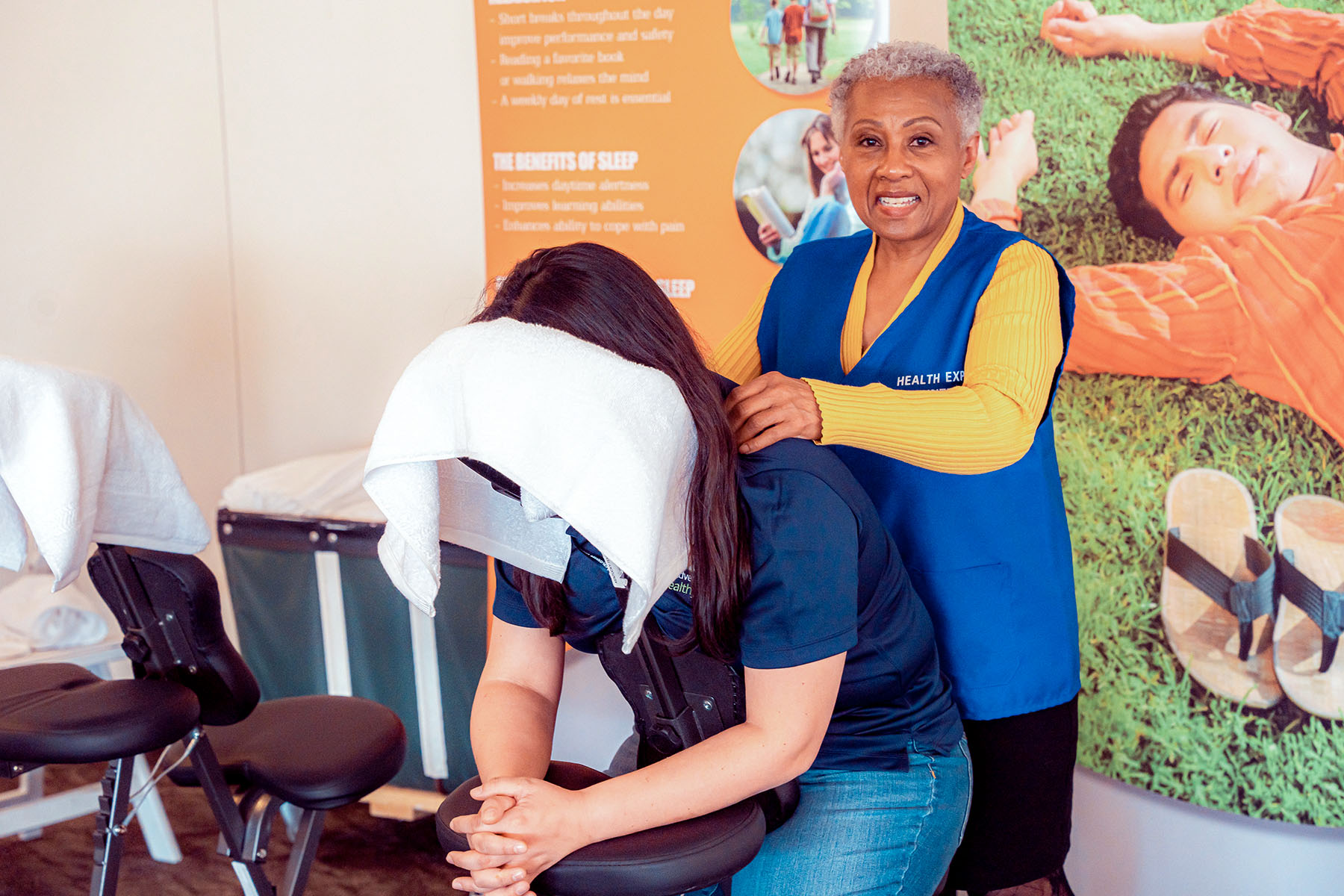 Additionally, participants learned about pickleball from Ernie Medina Jr., Loma Linda University School of Public Health professor and "pickleball evangelist." Pickleball is an easy, all-ages sport combining elements of tennis, table tennis, and badminton. It requires only a net, paddles, boards, and a small space such as a parking lot to start.
"Pickleball is a door opener to get to know people," Medina said. He offered numerous examples of non-Adventists joining church pickleball clubs, then deciding to attend church services, engage in Bible studies, and get baptized.
Anthony Medley, Allegheny East Conference's Health Ministries director, seized the opportunity to play pickleball during Tuesday's clinic. "I really appreciated the summit's holistic approach, [that] it didn't just have the intellectual; [it also] had a physical component," he said.
Attendees Celebrated and Anointed to Serve
On Friday evening, Jennifer LaMountain, development director at "Faith for Today" and international Christian recording artist, imparted wisdom from her decades of ministry, including embracing God's call. "Whatever God has placed in your hands, accept it. Take courage and know He walks [with us] every step of the way."
LaMountain's message culminated in a powerful performance of her song, "No More Night," with Claudia Ramirez-Treiyer, registered nurse and singer, who provided ministry in music that weekend alongside her husband, pianist Roy Treiyer.
Next, the 15+ pastors at the summit anointed participants' hands with oil and prayed over them, then prayed together. And during a commissioning service, individuals who'd completed courses received certificates of attendance and specially designed glass plaques. Brauer said, "The road ahead will not be easy. But go forward knowing that God has prepared you and will always be with you. Congratulations, Class of April 2023!"
Channels of Light to the World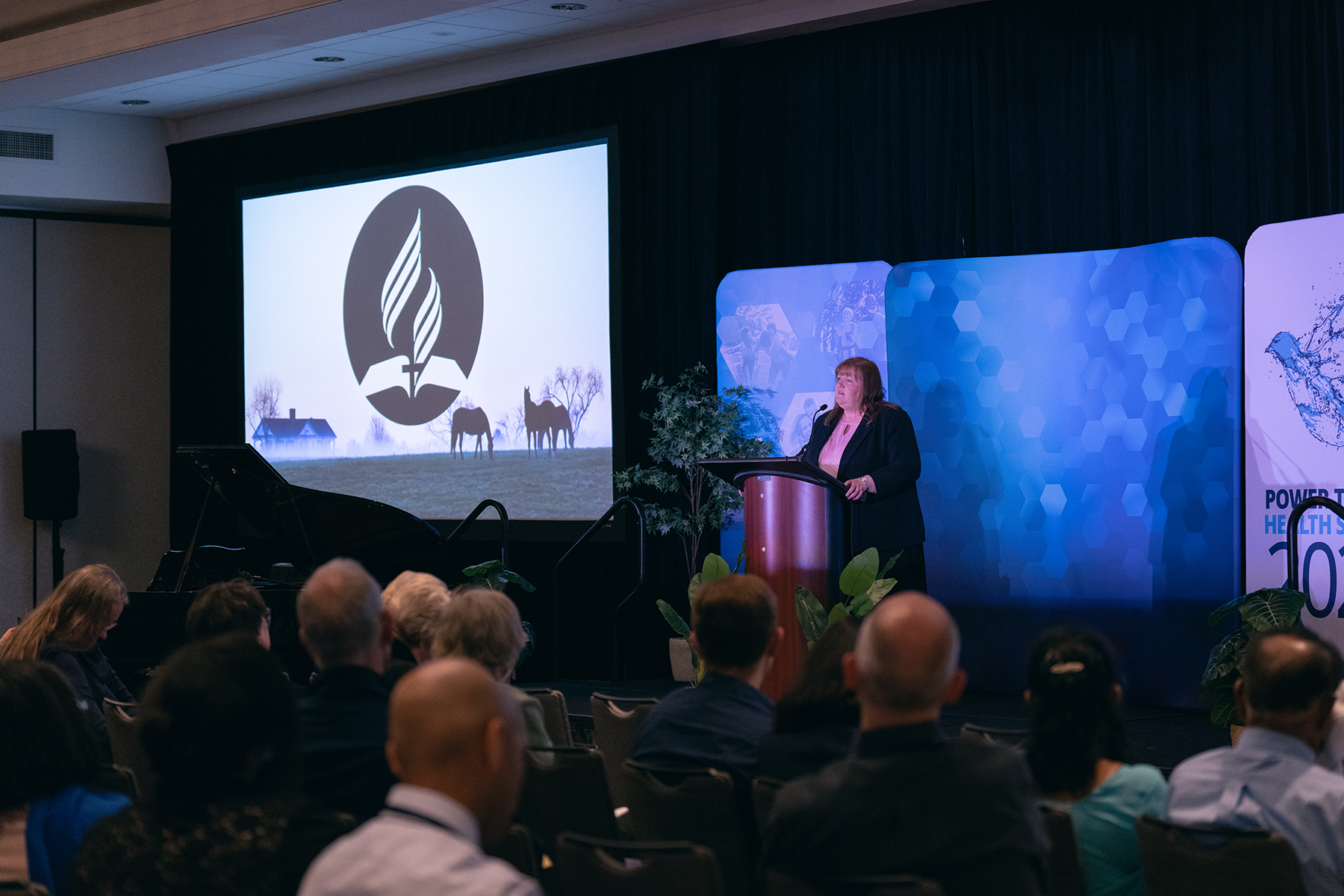 In the closing Sabbath service, Wendy Eberhardt, NAD vice president for ministries, shared an experience from her time as Arkansas Conference's Youth Ministries and camp director. One evening, she rushed back to camp after hearing the frightened voice of a girls' counselor on the radio. She learned that, after falling asleep, Abby, a camper, had begun writhing in bed, grabbing at her throat, and speaking in an eerie voice.
Outside the cabin, amidst a terrified huddle, Eberhardt prayed for God to chase out the devil and put a ring of protective angels around the camp. Once Abby was summoned, she told her to call on Jesus' name when afraid, and He'd come instantly.
Later, Eberhardt learned that Abby had asked the assistant counselor who'd stayed with her — "Who was your friend standing next to you dressed in white?" and "What was the flash of light outside surrounding Pastor Wendy and the counselors as they were praying?" This life-changing experience led Abby, who had no prior exposure to Christianity, to give her life to Christ and get baptized at camp.
Eberhardt connected Abby's story to that of Jesus healing two demoniacs. Jesus instructed the men to share their testimony with family and friends. As they traversed the surrounding towns, thousands heard the message of salvation; "those who had been mediums of the prince of darkness became channels of light, messengers of the Son of God" (Ellen G. White, The Desire of Ages, p. 340).
Eberhardt concluded, "When Jesus calls us into ministry, He calls us to be channels of light, messengers of the Son of God into the world. When we say yes to God, He [will use] our passion for Him. Then, He will draw all men unto Him, and the power to heal will be unleashed."