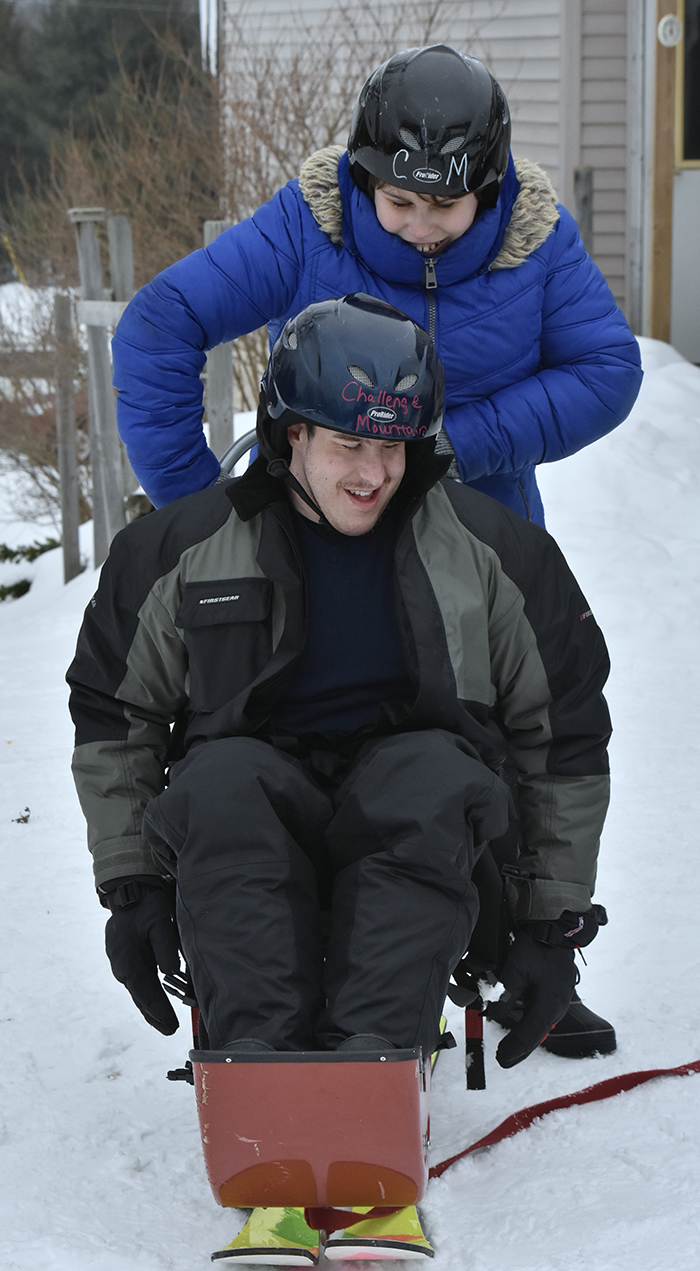 Nineteen blind camp participants from locations across the United States arrived at winter blind camp at Camp Au Sable on Sunday, Feb. 5, 2017. A highlight of the camp was two excursions to nearby Challenge Mountain, a facility specially designed to offer adaptive recreational activities such as downhill and cross-country skiing, snowmobiling, snowshoeing, and snowboarding. Campers were also able to forge new friendships and rekindle old connections through social opportunities and shared experiences such as salt dough crafting, swimming, and group worships.
This five-day winter camp was made possible through a cooperative arrangement between National Camps for Blind Children (NCBC), a program of Christian Record Services, Inc., and Michigan Conference's Adventist Community Services (ACS). ACS volunteers served at the camp in several capacities, including counselors, medical and kitchen staff, and pastors.
"The Michigan Conference is grateful to Larry and Merna Hubbel, ACS volunteers and camp directors, for their hard work and dedication to the winter blind camp program and the campers this program serves," said Diana Bruch, Michigan Conference ACS director and winter camp coordinator. "ACS enjoyed partnering with Christian Record to provide fun and safe camp experiences for these individuals who are blind," she said.
"Christian Record Services, Inc. and National Camps for Blind Children extend its gratitude to Michigan Conference for this winter camp partnership," said Diane Thurber, Christian Record president. "Through cooperative endeavors such as this, Christian Record and NCBC can minister to people who are blind."
To learn more about summer and winter camps through National Camps for Blind Children, please visit www.blindcamps.org.
— Jeri Lyn Rogge, communication director for Christian Record Services, Inc., writes from Lincoln, Nebraska.