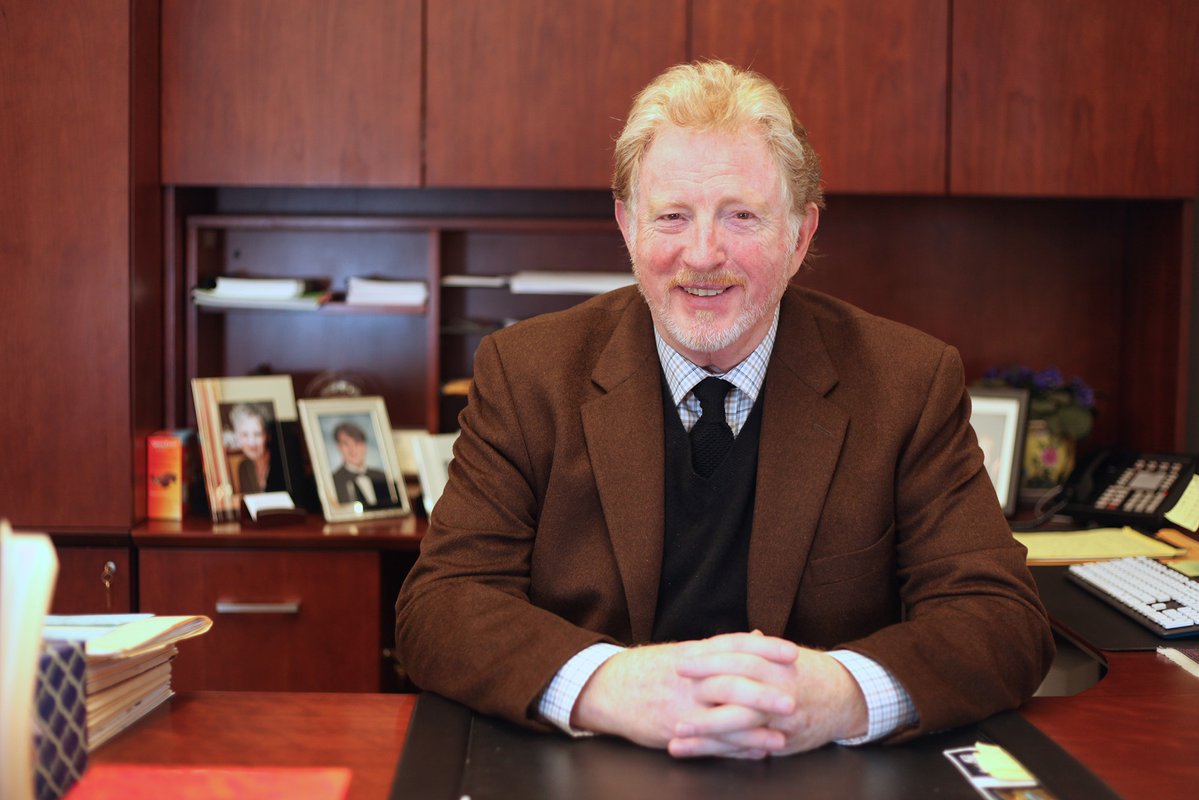 Washington Adventist University's Music Department chair, James Bingham has announced that he is retiring at the end of this academic year. He began teaching in 1968, and has been chair of a music department in various schools for 39 years – 23 of those at Washington Adventist University (WAU) in Takoma Park, Maryland.
"It seems right at this point in my life to spend more time with my dear wife, and to retire from active teaching and departmental administration," said Bingham. "I will no doubt miss the excitement and stimulation of teaching at WAU, and being part of the process of helping the university reach new heights."
"Dr. Bingham has contributed much to this university's reputation for excellence, and he has succeeded in developing an outstanding music program that provides performance opportunities for students on some of the most notable stages in the world," said WAU President Weymouth Spence. "He oversaw the design and construction of the Lois and Leroy Peters Music Center that opened on campus in 2012, and in 2013 he was recognized with the Visionary Award for Excellence in the Musical Arts and Humanities. On behalf of this University, I wish him only the best in his much-deserved retirement."  
Bingham is credited with expanding recruiting efforts that include an articulation agreement with Howard Community College, implementing a one-of-a-kind jury system for WAU music majors and minors, hiring talented and accomplished music faculty, and expanding the music program to include a Bachelor of Music Therapy degree.
Australian by birth, Bingham came to the United States to continue his musical studies. He has a Ph.D. in Religious Education from Andrews University in Berrien Springs, Michigan; a Master of Arts in Music Composition and Theory from Andrews University; and Bachelor of Arts in Education from Pacific Union College (then known as Avondale College) in Angwin, California.
Prior to coming to WAU, Bingham was chair of the Music Department at Atlantic Union College in Massachusetts. He led both schools to full accreditation with the National Association of Schools of Music. He also served as chair of the Music Department and Director of Choirs at Kingsway College in Ontario, Canada.
Daniel Lau, associate professor of music, will assume the role of chair of the WAU Music Department. "Following an icon like Dr. James Bingham is both thrilling and daunting," said Lau. "It has been a pleasure working with Dr. Bingham, and I look forward to continuing his legacy at Washington Adventist University."
According to Bingham, "All good things must come to an end. Gladly, the music department is being placed into capable hands and it will be my joy to see it continue to thrive and grow." 
Effective immediately, a global search has been launched for a new distinctive professor for choral performance. A corresponding search is also being initiated for the program's administrative assistant of music. This position is currently held by Jessica Baccus who will be leaving WAU service on June 30, 2017. Baccus has served as Bingham's assistant since she began working with him as undergraduate student professional.
"Not only has Jessica Baccus ensured excellence in program operations and logistics, but she has assumed primary responsibility for the full alignment of the Music Education degree with the Maryland Department of Education's approval standards," said WAU provost Cheryl Harris Kisunzu.  "We are very grateful for her contributions to this University, as her insights specific to the rigors and joys of being a student musician have helped to ensure that the learning experience is relevant, faith-informed and fun."
In addition to offering bachelor's degrees in Music (BA), Music Performance (BA), and Music Education (BA), the WAU Music Department will soon offer a Music Therapy (BA) degree. The department also offers performance opportunities through its Washington Concert Winds; Pro-Musica of Washington Adventist University; Columbia Collegiate Chorale; and the New England Youth Ensemble, which includes a Carnegie Scholars program that brings qualified members of the group to the stage of Carnegie Hall.