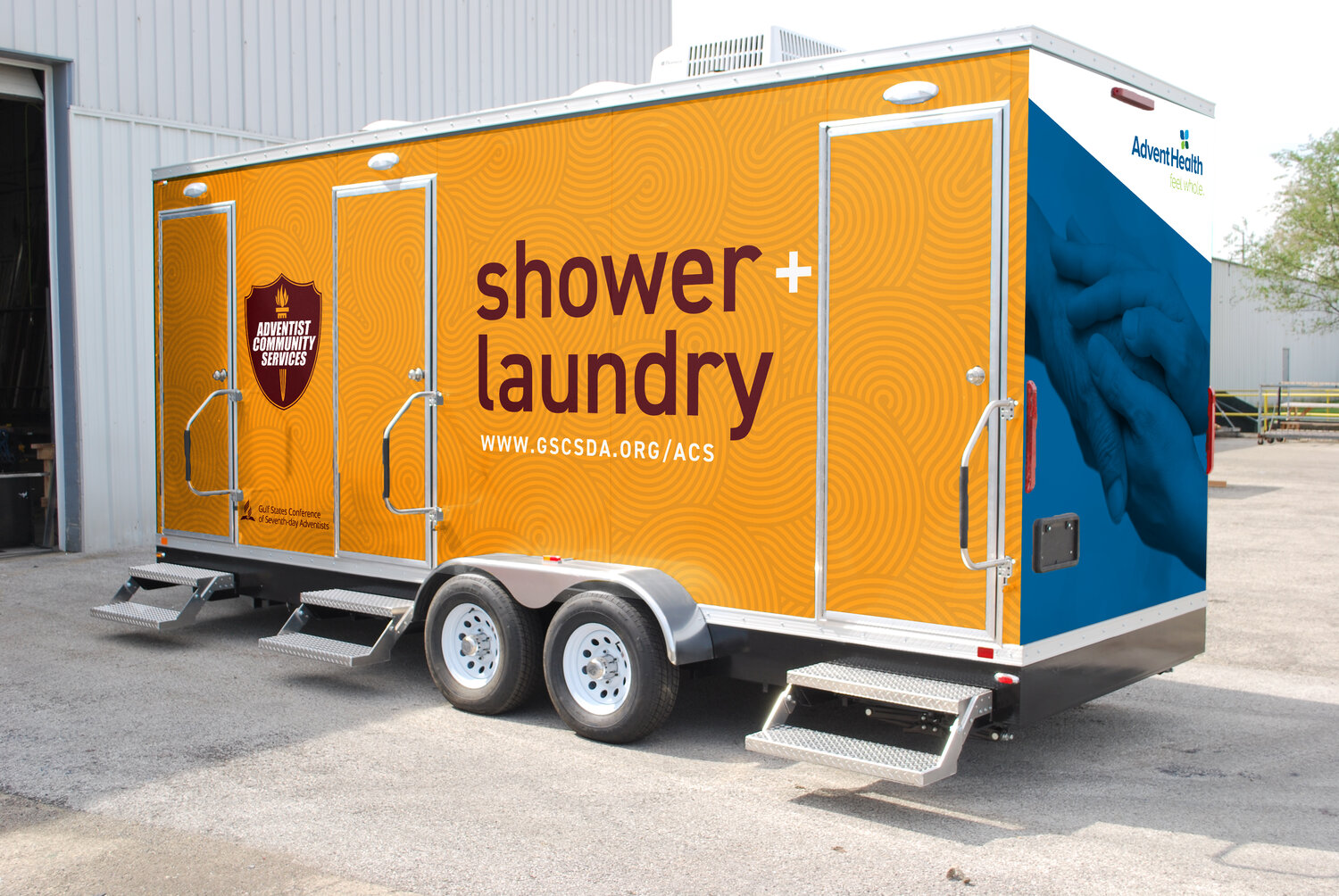 The Gulf States Conference of Seventh-day Adventists will be holding a ribbon-cutting ceremony on Saturday, Feb. 29, 2020, at 11 a.m. at the Dothan First Seventh-day Adventist Church located at 147 Picard St., Dothan, Alabama. The ceremony will celebrate the launch of a new community service and disaster response trailer, "Shower+Laundry." The air-conditioned 21-foot trailer has two full bathrooms and a laundry room with two sets of commercial washers and dryers. It also features a standalone generator along with a 400-gallon water tank for isolated operation.
The trailer is sponsored by the Gulf States Conference of Seventh-day Adventists, Adventist Community Services, and AdventHealth. The vehicle was built by Comforts of Home Services, Inc. in Aurora, Illinois.
Community Impact
The goal for the trailer is to have it deployed throughout the territory of the Gulf States Conference, which includes Mississippi, Alabama, and the western portion of the Florida panhandle. The trailer will be utilized by local Seventh-day Adventist Churches and their Adventist Community Service ministries. Potential use cases include offering showers, restrooms, and laundry facilities for homeless populations, or in response to natural disasters such as hurricanes or tornadoes.
Invitation
Martin Fancher, executive secretary for the Gulf States Conference, will be the keynote presenter at the event, which will coincide with the regular weekly worship service of the Dothan First church. Community leaders and members are invited to attend.
— Click here for the original press release and link to more trailer information.