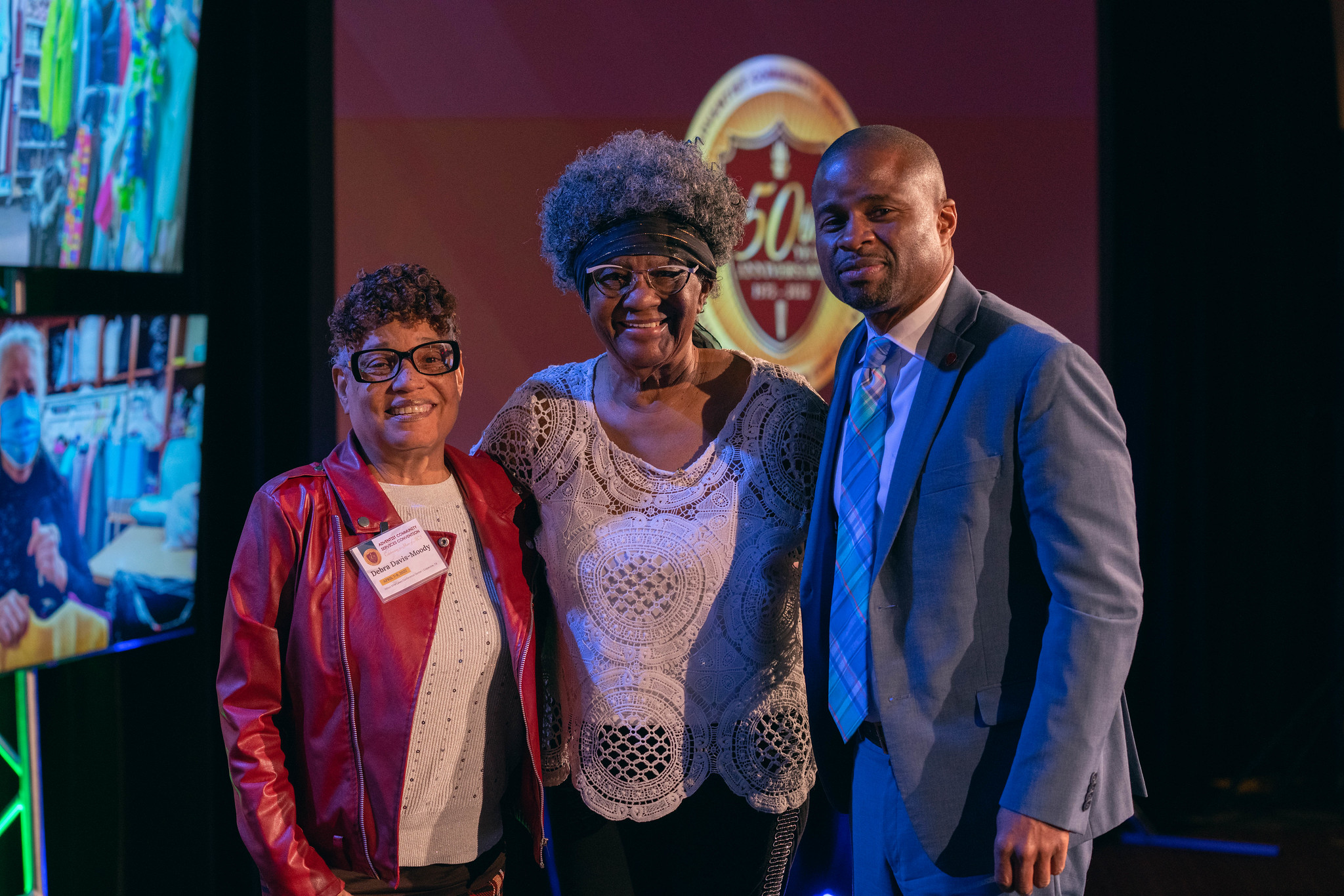 More than 200 people, including one from Indonesia, attended the North American Division of Seventh-day Adventists (NAD) Adventist Community Services (ACS) Convention held at the Hilton Garden Inn DFW North-Grapevine hotel in Grapevine, Texas, on April 5-9, 2022.
"This was the first time a hybrid [in person and virtual] option was offered," Derrick Lea, NAD ACS executive director, shared. "It was hard to know what to do, but it was such a highlight to see how people enjoyed being together after two years."
"The topics and flow of speakers were impressive," Lea added. "FEMA (Federal Emergency Management Agency) representatives have even inquired about viewing the presentations." Lea shared that the media team is working on posting the presentations soon so others can view them.
"The speakers were fantastic," agreed Bo Gendke, Texas Conference ACS director and first-time attendee. "I especially liked the discussions involving young people as that is what we are focused on in Texas." Gendke and his wife, Deborah, who became directors this past fall, were previously involved in club ministries and summer camp, so they have a strong connection and passion to see young people serving in their communities.
One of the reasons the Dallas location was chosen was to allow ACS leaders to tour the Texas ACS Depot in Keene. The warehouse-type setting allows for volunteers to sort clothes, and create hygiene kits and clean-up buckets on site. School classes and clubs visit on a regular basis to volunteer at the depot.
Wendy Urbin, from the Upper Columbia Conference (UCC) in Spokane, Washington, who assists Patty Marsh, UCC ACS, Children's Ministries and Women's Ministries director, was also a first-time attendee. During COVID-19, Urbin led the UCC Urban Ministries food bank in downtown Spokane. "It was nice meeting people in person at the convention that I had only seen on Zoom before," Urbin shared. "I was really impressed with the depot and am looking to adopt some of the promotional items for UCC."
Marsh has worked in ACS for almost two decades. She was part of a panel discussion during the ACS convention talking about ACS and its future. "COVID closed the doors of many churches for a period of months," Marsh recalls. "However, most of our Adventist Community Services within a week — or even within hours — using creativity, boldness, and bringing in younger volunteers, remained open, touching the lives of individuals and communities. But there is no question, it was difficult." Marsh referred to the convention as a "proverbial cup of cold water in the midst of a long desert traverse bringing refreshment to our souls!"
Impressed with all of the speakers, Marsh noted an important question from the first day's devotion with Jaime Kowlessar, senior pastor of the Dallas City Temple Seventh-day Adventist Church in Dallas, Texas. Will a Chick-Fil-A serve your neighborhood better than your church?
Other highlights for Dallas included NAD president G. Alexander Bryant sharing, "We must replicate the ministry of Jesus. Then, if our churches close, they will realize, we are an 'essential service' to our communities!"
And, when NAD vice president for evangelism Calvin Watkins shared, "You are the heartbeat of the church of North America! You are the heroes of this Adventist Church!" Marsh, along with other attendees felt the appreciation. Marsh leaves the event with many more quotes, ideas, and inspirations in her almost 35 pages of notes from the convention.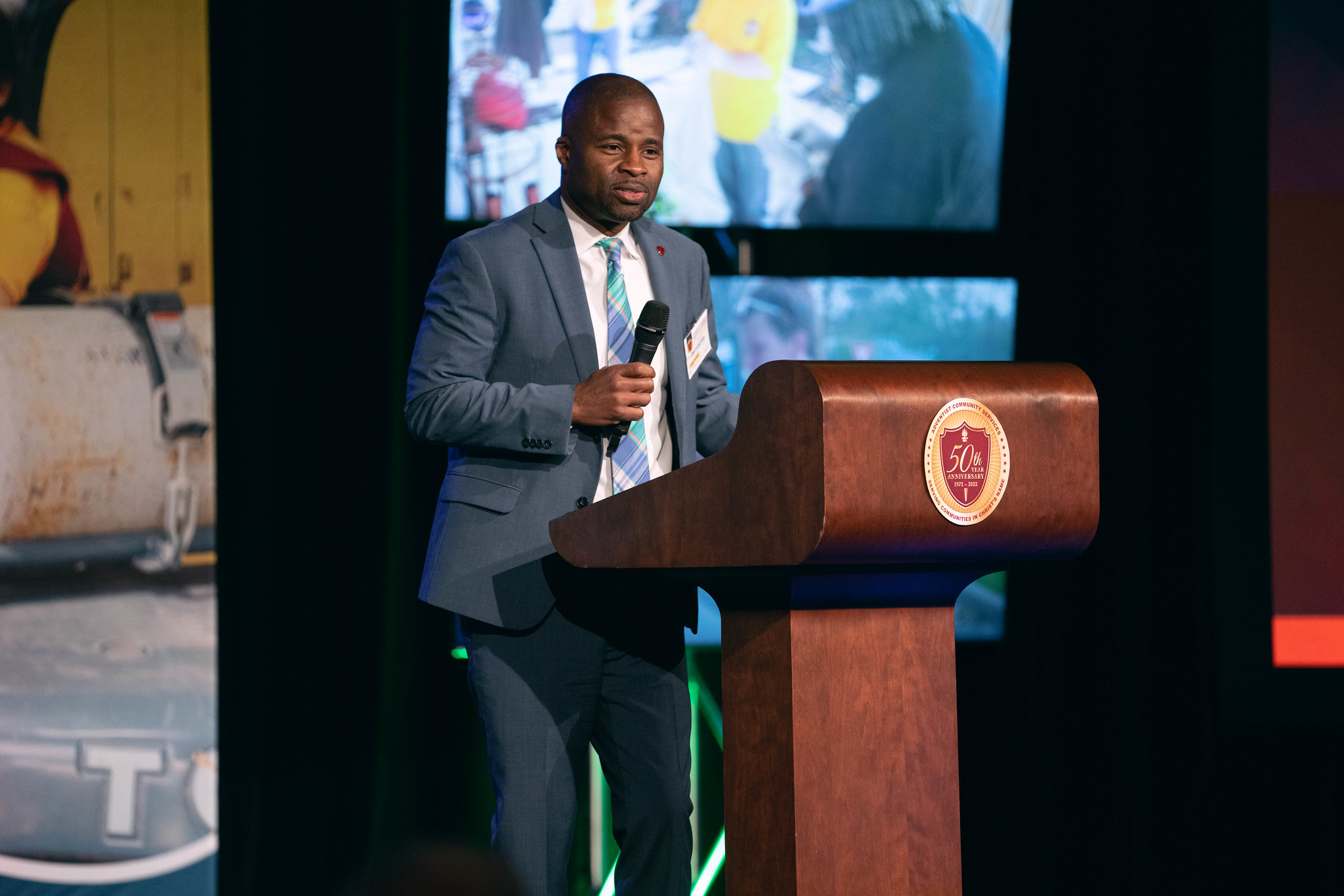 A Lifetime of Service
Dollie Williams from the Lake Region Conference in Mokena, Illinois, was acknowledged during the convention for her 66 years of community service. "I was honored to introduce Dollie when Lea presented her with the NAD ACS Lifetime Achievement Award," Debra Davis-Moody, Lake Region Conference ACS director and ACS DR (Disaster Response) trainer/director, said. "Her endless energy has allowed her to serve in a variety of ministry areas."
In 2019, Williams was given the Prison Ministry Lifetime Achievement Award from the Illinois Adventist Prison Ministry Organization for her areas of ministry to community service, prison and church ministries. [Read more of her story in the Lake Union Herald.]
Masters in Leadership
Former NAD ACS executive director Sung Kwon, honored during the convention for his more than 20 years of service, reflected on how the Lord lead his journey. He and his wife, Me Young, were baptized into the Seventh-day Adventist Church in 1991. They felt convicted that God was calling them into ministry. Shortly afterward, Kwon studied theology at Columbia Union College (now Washington Adventist University) in Takoma Park, Maryland. Just before his graduation in 1993, Monte Sahlin, working at the NAD at the time, contacted him to establish a new ACS agency in Dayton, Ohio, known as Good Neighbor House. Kwon still remembers the first question he asked Sahlin, "What is ACS, sir?"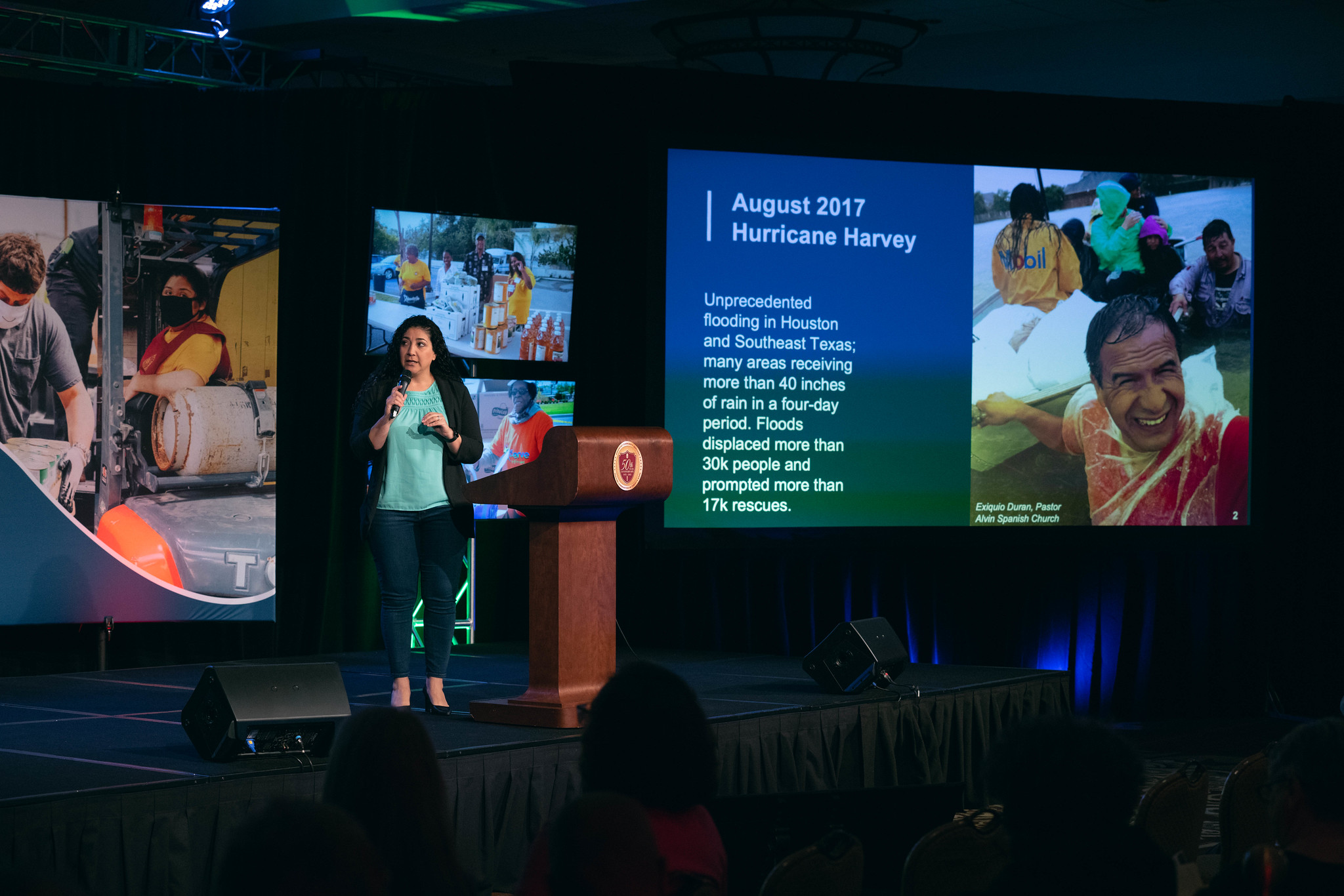 That began the journey of serving more than eight years in Ohio, which also included the beginning of the Dayton Korean Seventh-day Adventist Church, before transferring to NAD ACS. "It has been my honor and privilege to serve God and His people," Kwon said. "The most rewarding experience wasn't the title or position — it was the ACS family. They have mentored and embraced me as a friend over the years. That is the most precious treasure I will carry with me until the Lord returns."
"I can't even quantify to you what we owe to our former executive director," Lea states. Kwon called Lea to work for NAD ACS six years ago. "He was instrumental in NAD ACS being where we are today. I have never met an individual who could show up every day with the same amount of passion for that number of years like he has. I know he will take that passion with him to Andrews University."
Kwon will direct a new social innovation concentration for the Master of Arts (MA) degree in leadership at Andrews University in Berrien Springs, Michigan. [Click here for more information about the new program.]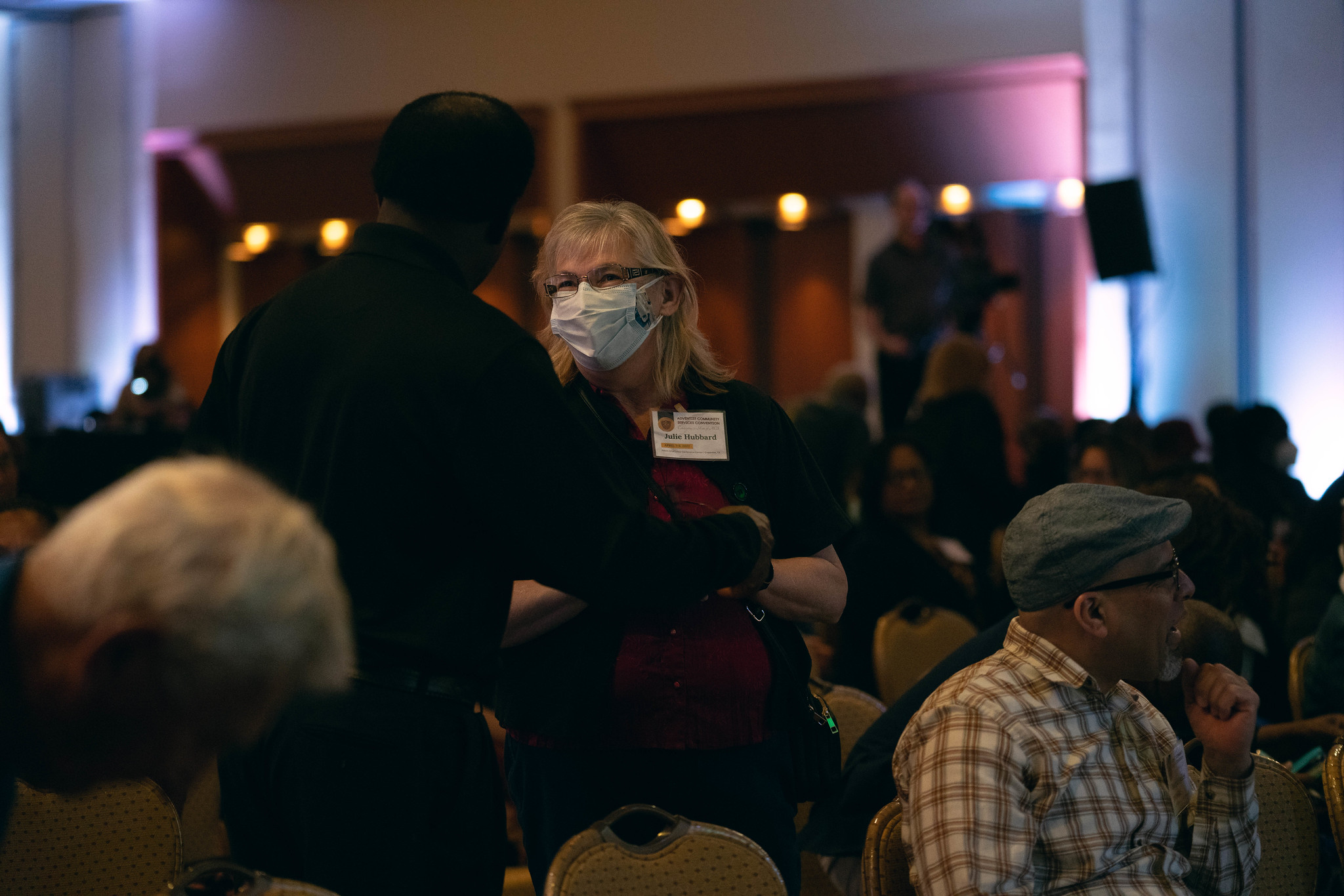 Adventist Humanitarian Service
"Even though we celebrated the 50th Anniversary of Adventist Community Services (ACS) with this convention, we know by its history that humanitarian service in the Adventist church did not begin 50 years ago," Wynelle Stevens, NAD ACS assistant director, shared. "ACS is an extension of Adventist humanitarian service, beginning with our founders." [You can read more about its history here.]
"We want to thank our hosting union, Southwestern Union Conference in Burleson, Texas, and conferences, Southwest Region Conference in Dallas, and Texas Conference in Alvarado," Lea added. "They did a phenomenal job making us feel right at home."
The NAD ACS convention is usually held every three years. The current NAD ACS convention committee includes Dora Baker, Luis Biazotto, Lillie Buckingham, Ignacio Goya, Cathy Kissner, Gabriele Laub, James Lim, Chellie Ringstaff, Charlene Sargent, Theodore Sargeant and Carolyn Webb.
— Tamara Michalenko Terry is an associate director for Texas Conference Communication & Public Relations.