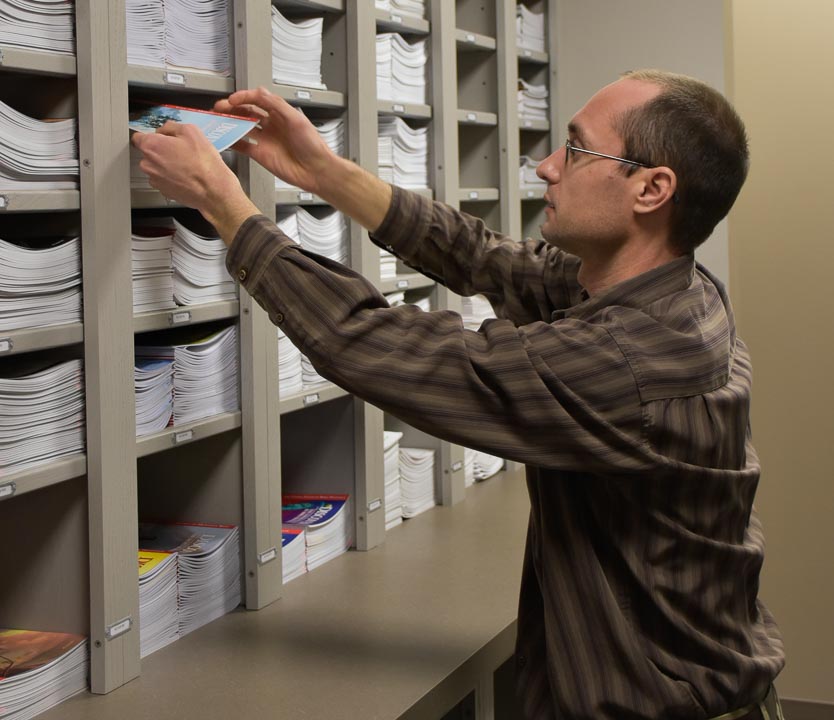 The Christian Record Services, Inc. Board of Directors announced plans in early 2016 to restructure the organization and relocate to new headquarters in Lincoln, Nebraska. Christian Record moved in December 2016 to suites in south Lincoln, in the Trade Center, and is now located at 5900 South 58th Street, Suite M, approximately one mile south of the location the organization operated from since 1963.
"Good things are happening at Christian Record," said Daniel Jackson, president of the North American Division and chair of the Christian Record Board of Directors. "The Lord continues to have a plan and a place for this important work. God is opening doors of opportunity for church members in the North American Division to reach out to people who are blind. He has His hand on Christian Record, and I am eager to see Him grow and expand this ministry," he said.
For Christian Record, an institution of the North American Division that serves individuals who are blind or cannot hold a book, the new office supports an audiobook lending library, recording studio, and a correspondence Bible school. Plans call for a museum to be added soon. From the headquarters, large print, braille, and audio resources are produced to be mailed to approximately 20,000 clients in nearly 80 countries.
"The staff is in the process of finalizing strategic plans," said Diane Thurber, Christian Record president.
"These will include ways to equip church members with tools and resources to reach people who are blind, partner with Special Needs leaders at every level of the Church, and engage current clients in ministry with potential clients and sighted church members," she said.
Christian Record appreciates the many volunteers and business partners who helped during this transition. Plans are underway for an open house later this year.
— Jeri Lyn Rogge is the communication director for Christian Record Services for the Blind; for more information, visit www.ChristianRecord.org; or call 402-488-0981.