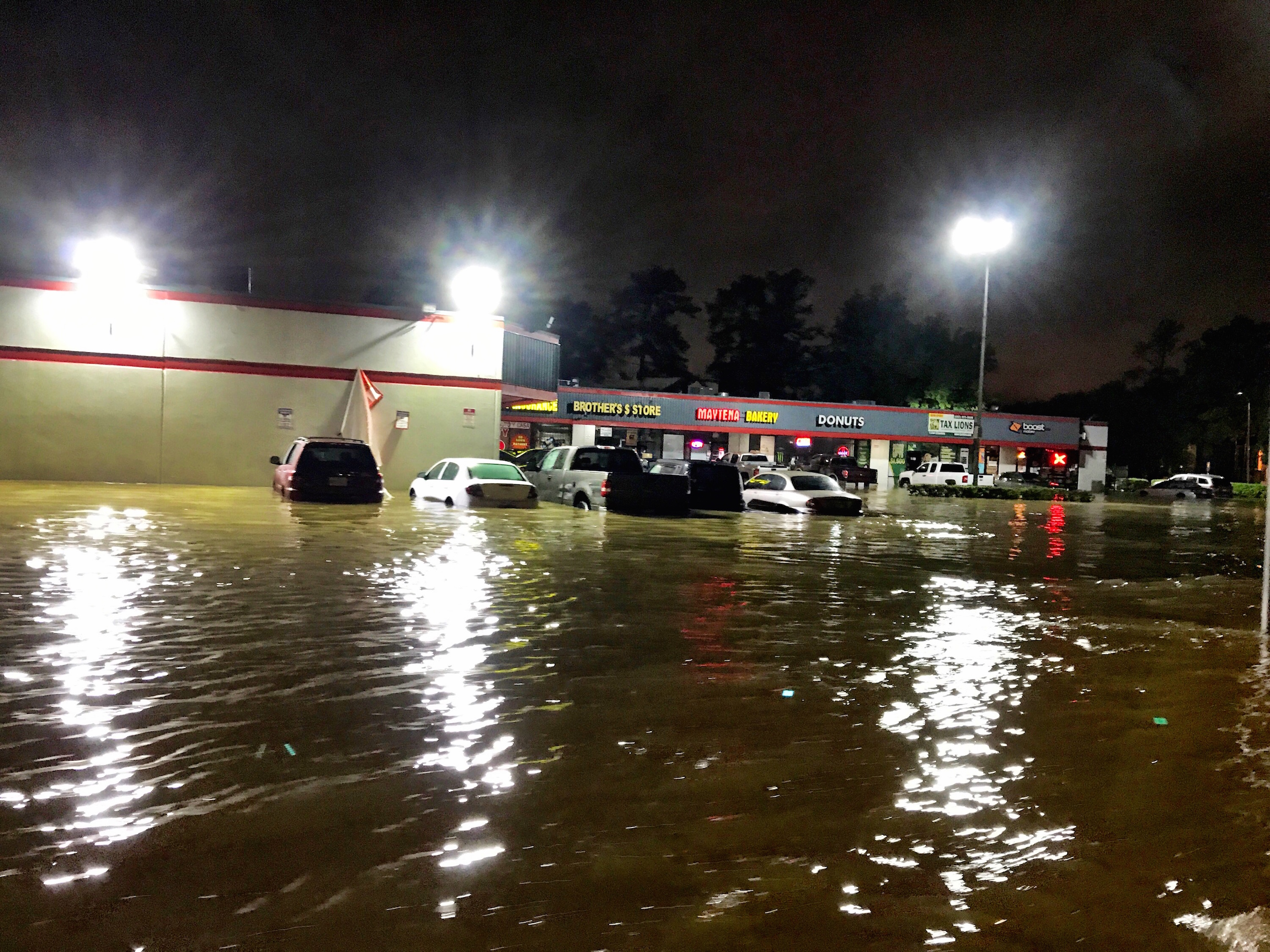 Before Hurricane Harvey slammed into the southern coast of Texas on Aug. 25, 2017, Adventist Community Services Disaster Response (ACS DR) for the North American Division (NAD) convened a meeting with 25 union and local conference ACS DR personnel from across the division. In the meeting, ACS DR shared information from a national disaster response meeting with several agencies, including FEMA, the Red Cross, and other VOADs (Voluntary Organizations Active in Disaster) in preparation for the approaching storm. During the meeting, local preliminary efforts were disclosed and partnerships with United Parcel Service (UPS) and the Adventist Development and Relief Agency (ADRA) were announced.
According to Sherri Watts, associate director of ACS DR for the Southwestern Union Conference, volunteers stocked trailers with clothing, comfort/hygiene kits, flood buckets, and other items. Both the Southwest Region Conference and Texas Conference prepared plans for warehouse and supply management in Houston and the surrounding area if the need arose.
"This will be a long recovery, and these efforts will be used in a systematic way in the coming days," said W. Derrick Lea, NAD ACS Disaster Response director. "Many conferences are polling their teams for commitments to help and the NAD, along with conference and union officials, will determine how we move in a coordinated way."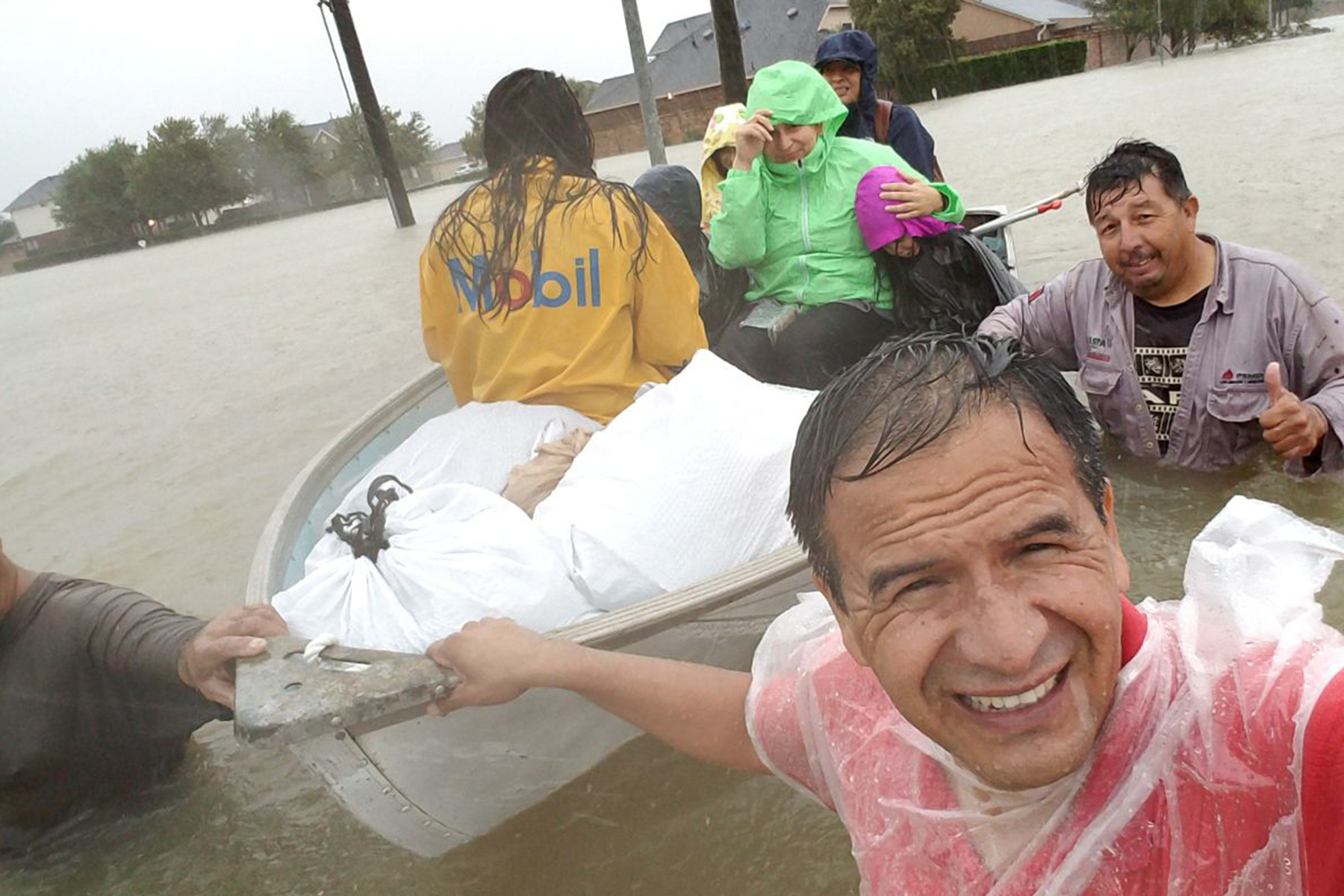 During the Storm
That evening, Hurricane Harvey pummeled Texas, leaving a path of devastation in its wake. Galveston, Corpus Christi, Rockport, Houston, and all surrounding areas sustained severe damage due to 100+ mile per hour winds, torrential rain, and flooding. Over several days, the slow-moving storm dropped more than 50 inches of water on the region.
As rain poured and flood waters rose across southeast Texas and portions of Louisiana, many Adventists sprang to help — some with boats, some with supplies for displaced residents, some by giving blood, and some by opening their homes, schools, churches, and camps to hurricane victims.
Some church members needed rescue; other church members provided rescue means, including a Jared Wood, a biology professor from Southwestern Adventist University, who work the better part of two days using his flat-bottomed boat to rescue people [STORY]. Exiquio Duran, pastor of the Alvin Spanish Seventh-day Adventist church, was also one of several who executed boat rescues during the storm.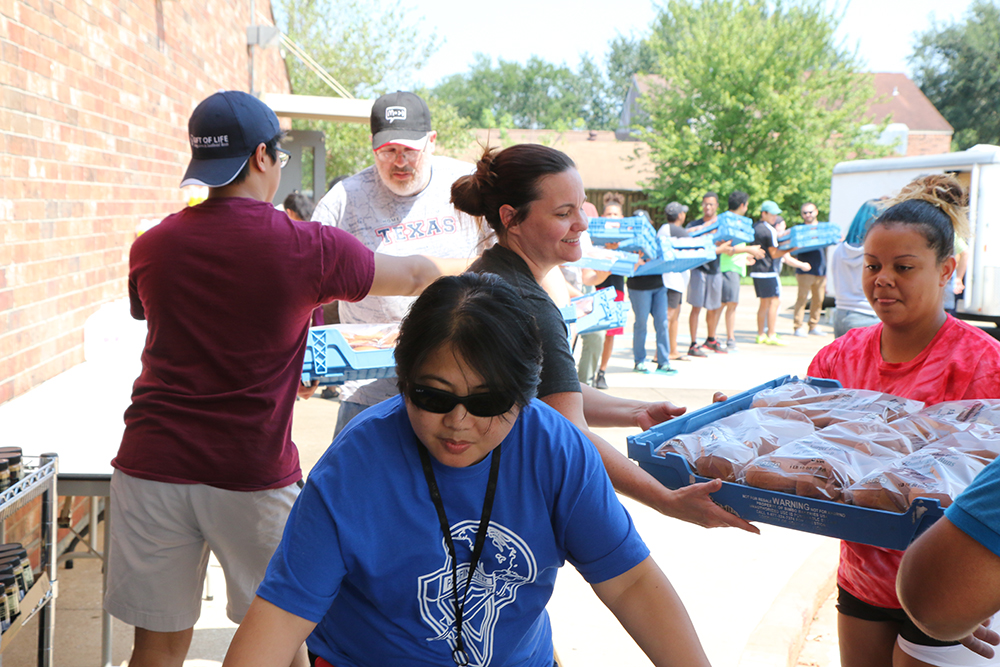 Seventh-day Adventist churches spared from major flooding and damage in Houston served their neighbors in need. Within hours, some churches had volunteer members preparing meals and providing dry clothing and shelter to people who had escaped their ravaged homes.
The Storm Ends
Hurricane Harvey turned toward Louisiana on Aug. 30, after a record-breaking 117 hours over south Texas. As the hurricane depressed into a tropical storm, requests for donations blanketed Facebook and Twitter, with ACS and ADRA leading the Adventist organizations. Local churches, including World Harvest Outreach (WHO) church [VIDEO] and Beaumont church [VIDEO], continued their efforts and were joined by Southwestern University students and other volunteers packing supply buckets.
According to a Southwestern Union report, approximately 60 Texas counties were affected to varying degrees by flooding, wind damage, and tornadoes caused by Hurricane Harvey. The area, which spans approximately 300 miles along the Gulf Coast, includes six Seventh-day Adventist schools and 90 Seventh-day Adventist churches and companies with a total Adventist membership of 17,838. While ACS continues ongoing work in Louisiana, as of Sept. 6, the extent of damage in that state from Harvey is not yet clear.
"ACS will continue working with local and federal agencies to identify the greatest needs and how they can be met effectively," said Lea. "We will continue to work with ADRA, the Red Cross, and other organizations to combine our efforts for the good of those living in the affected area."
These collaborative efforts are evidenced by ACS fulfilling the Red Cross's request for spiritual and emotional care providers and managing FEMA and the state of Texas's joint request for a multi-agency mega warehouse in San Antonio. ACS DR will operate the 500-to-one-million square feet of space for long-term distribution of water, cleaning supplies, hygiene kits, and other necessities — with the possibility of running a second warehouse if needed.
Eight care providers, after passing background checks and training, are en route to a Dallas shelter for those evacuated from Houston. They will provide counseling services at the shelter for two weeks.
And in the spirit of assessing how to help and then capitalizing on it, Chisholm Trail Academy and Burleson Adventist Academy filled buckets and held blood drives while Southwestern students, faculty, staff, and alumni spent the Labor Day weekend at The Oaks Adventist Christian School, helping them clean up and start repairing the extensive flood damage from Hurricane Harvey. [STORY]

Continued Efforts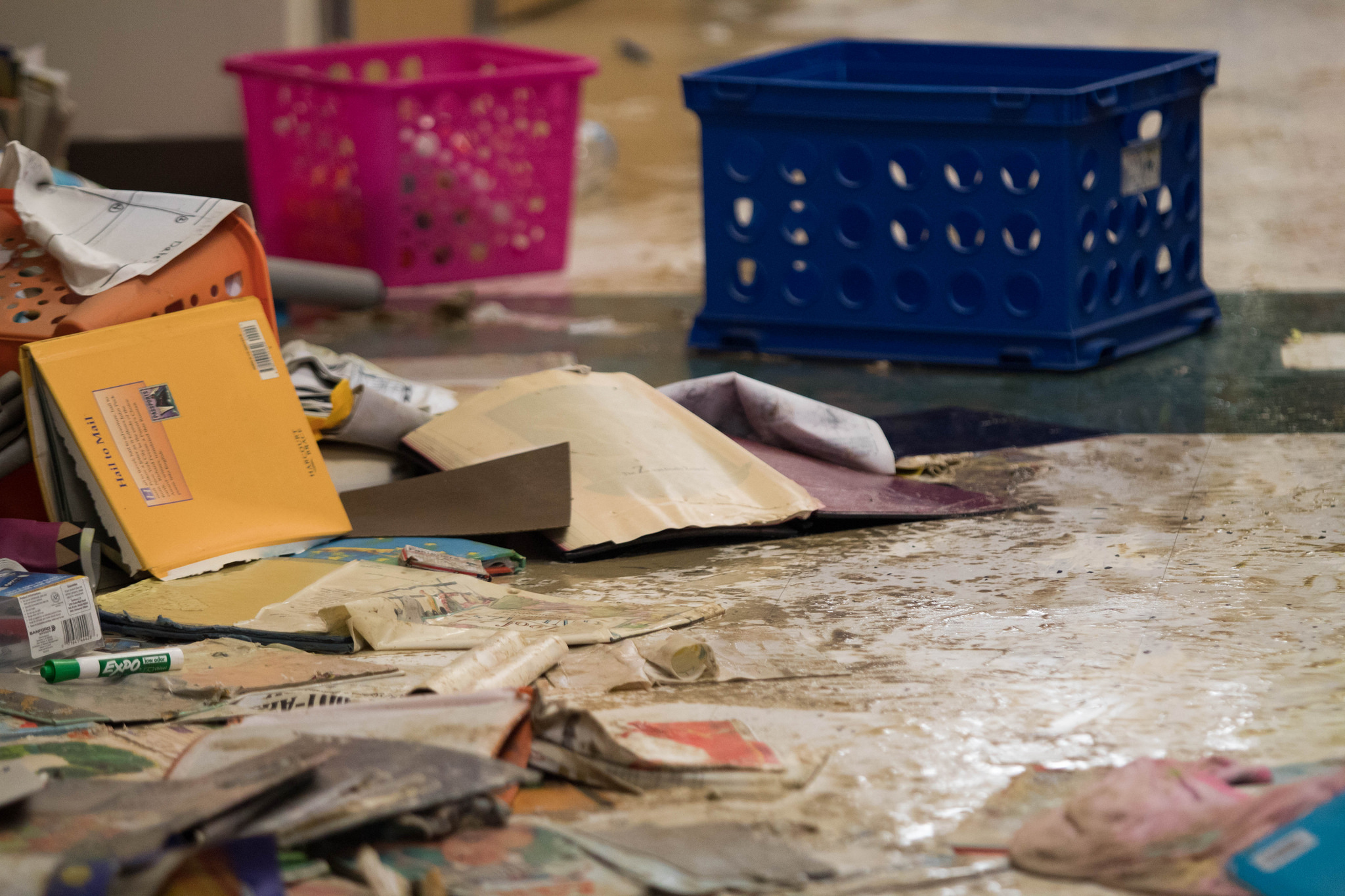 The NAD Adventist Community Services will collect a special offering on Sabbath, Sept. 9. Bulletin inserts, in English and Spanish, and a special video offering appeal from Daniel R. Jackson, NAD president, have been created for churches and members to spread the word. [CLICK HERE for insert link; CLICK HERE for video.]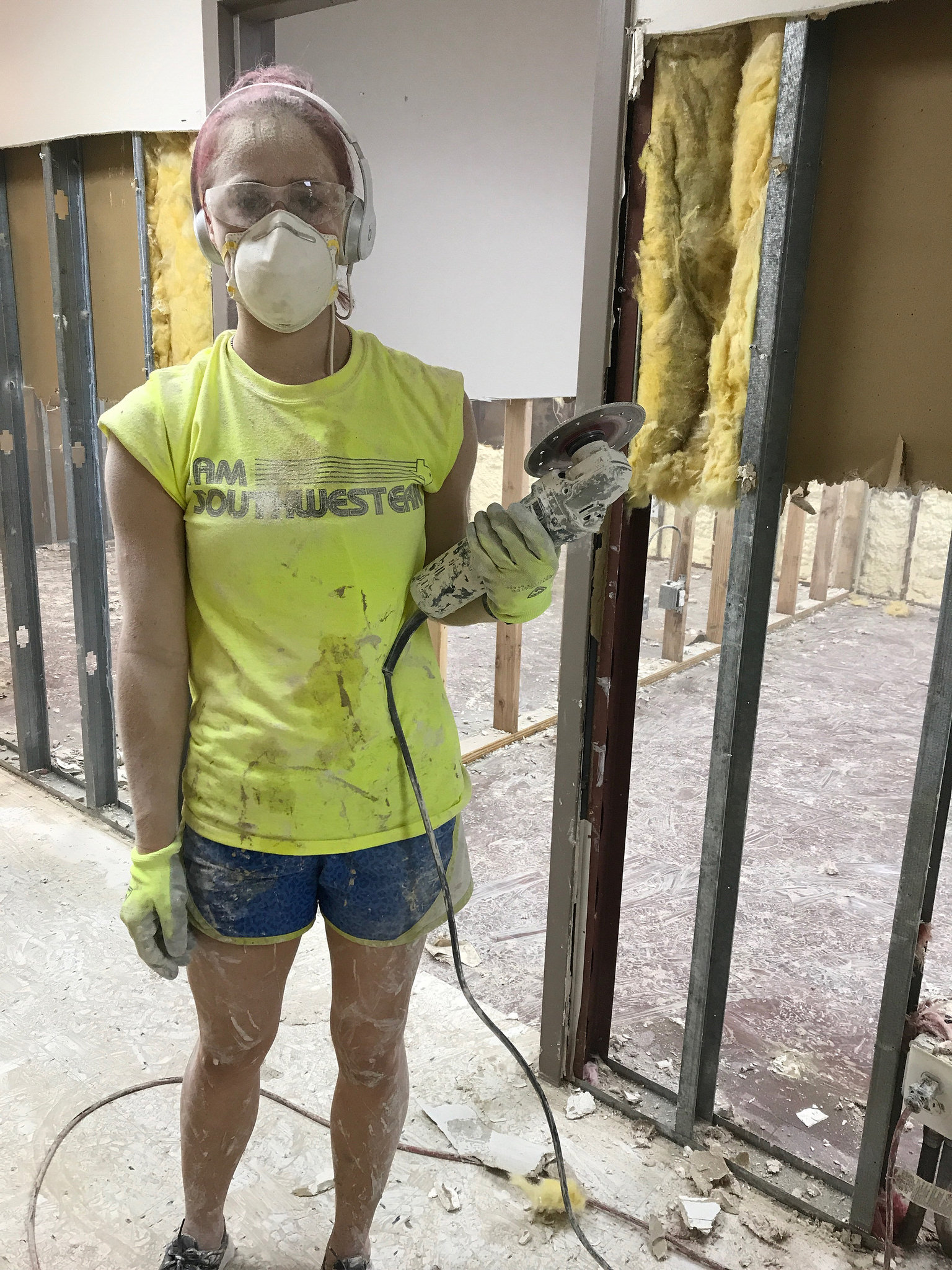 The NAD will contribute $500,000 to the relief efforts; ACS will match the NAD contribution of $500,000; ADRA is providing $150,000 as a direct response to Hurricane Harvey and will continue to collect donations for assistance. Donations from people to ACS are currently close to $200,000.
But it isn't just money that is needed — or has been offered. In addition to hundreds of volunteers and ACS personnel who've responded, the Texas Conference Youth Department canceled its annual Pathfinder Master Guide camporee. The camporee, which hosts from 600 to 1,000 people each year is expecting about 500 Master Guides from across the state to help in areas affected by Hurricane Harvey. The intention is to host the Master Guides in a few churches, close to where they will be working for two weekends (Sept. 23 and 30), so they can help community and church members in efforts to clean and repair homes and churches.
Lone Star Camp welcomed five families as they opened as a shelter with 250-350 beds available. These residents have enjoyed meals with food donated by the Adventist Book Center.
And since the start of relief efforts, WHO has continually served 1,000 per day victims with meals, clothing, and supplies. Evening prayer services are being held several times per week at the church.
[CLICK HERE for list of items needed.]
ACS personnel and volunteers at the division and across North America recognize that help will be needed for an extended period. "This recovery effort will go on for many months, and those who are assisting consider it a privilege to model service to their neighbor," said Lea. "When you see individuals in need and realize this is what Christ has called you to do it feels so good to realize you've helped people in their time of need."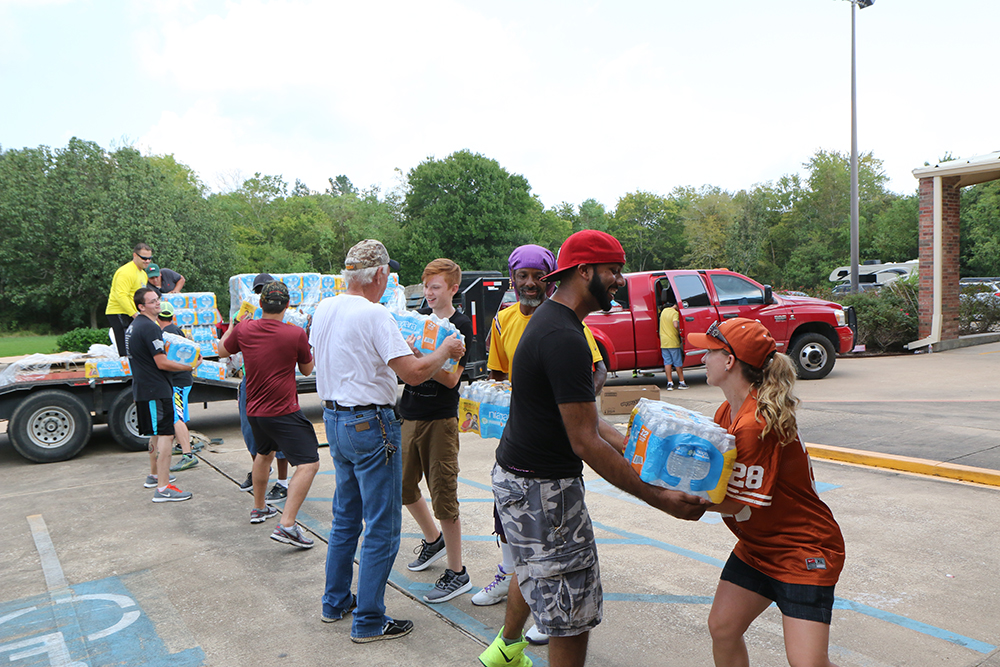 Serving Communities, Demonstrating Love
ACS is currently operating a warehouse in Louisiana. According to situation reports from Lea, the Arkansas/Louisiana Conference ACS DR director Lavida Whitson leads a team there, which is delivering goods to those who have suffered through a series of storms during the past year. Whitson stated, "We've gotten sort of use to this situation and we'll continue serving until we're not needed."
North Pacific Union Conference (NPUC) ACS DR was prepared to travel to Texas to assist in the recovery, however, 78 fires are now active in their region. With this reality, the NPUC ACS needs to keep their resources close to deal with the impending demand. Lea reported that the "Office of Emergency Management has gone on alert in Oregon and asked our ACS Oregon Conference coordinator Laura Pasco to sit at the Emergency Command Center in case the operation of ACS is needed."
Lea added that as work continues in Texas and Louisiana, ACS DR teams in Florida have started planning for Hurricane Irma, which is threatening the Sunshine State. "ACS did not send a team to Texas as they mobilize in the Florida Conference, however, the conference has sent financial support," said Lea. "This shows me that we are one church, operating with one goal as we serve communities in Christ's name."
"Christ's method requires lifetime commitment to invest in the community," said Sung Kwon, ACS director for the NAD. "It is a journey, and establishing faithful presence until the second coming of Christ is a progression. It is about connecting the church with the community.
"The purpose of being a disciple is not only to proclaim the good news, the word of salvation, but also to demonstrate the love of God to people who are in need."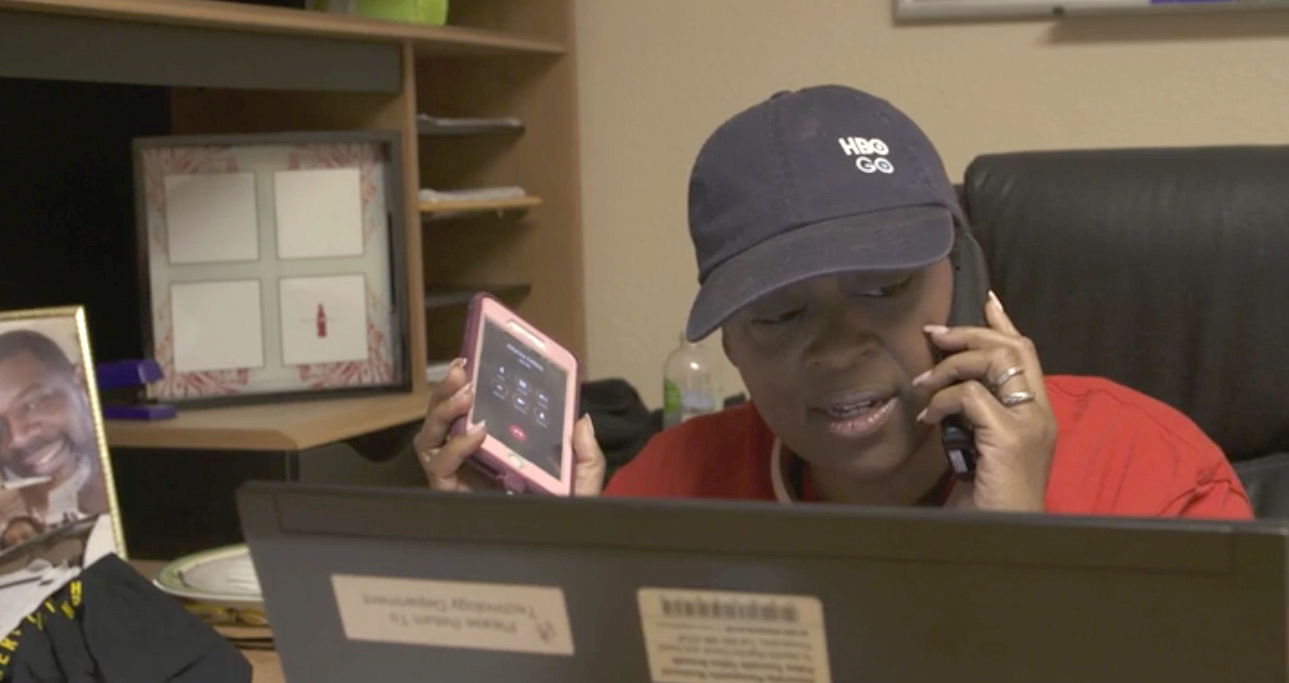 Your Turn
Please pray for all of those affected by this tragedy, and for those responding. Items currently in great demand include diapers, clothes, new underwear, cleaning supplies, towels, and school supplies.
And consider donating to Adventist Community Services. Donations may be made by:
 
•  Donating at your local Seventh-day Adventist Church, labeled "ACS Disaster Response"
•  Calling 1-800-381-7171
•  Making an online donation at: www.communityservices.org
•  Mailing a donation to: Adventist Community Services, 12501 Old Columbia Pike, Silver Spring, MD 20904-6600.
 
"Assuredly, I say to you, in as much as you did it to one of the least of these My brethren, you did it to Me" (Matt. 25:40, NKJV).