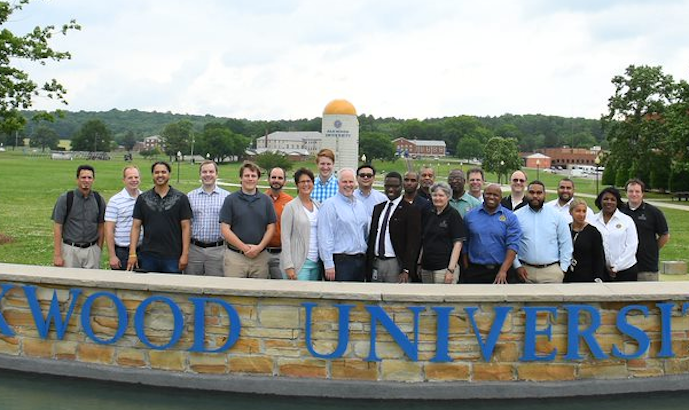 Approximately 12 information technology staff from Southern Adventist University in Collegedale, Tennessee, came to Oakwood University on May 18 to meet with Oakwood's IT team in Huntsville, Alabama, in a second-of-its-kind technology summit.
"Technology teams for any organization are unique and face similar issues, struggles, and successes," said Kirk Nugent, Oakwood's chief information officer. "Tech teams in higher education are that much more specialized and benefit largely from interaction with peers.
"The pairing of the IT staff from two Adventist universities isn't just beneficial, but crucial, if for nothing else than to expose them to the reality they're not alone in this fight," he continued.
Following a brief devotion by Carlton Byrd, senior pastor of the Oakwood University Church and speaker/director of Breath of Life Ministry, teams paired up by job function — network administrators, developers, technicians — and enjoyed each other's company while sharing experiences and solutions.
The Oakwood team had previously visited with colleagues at Southern Adventist University in 2016. According to organizers, every member of Oakwood's team said the visit was beneficial and would like to continue the practice in following years.
— This article originally appeared in the May 31, 2017, Inside Oakwood publication.