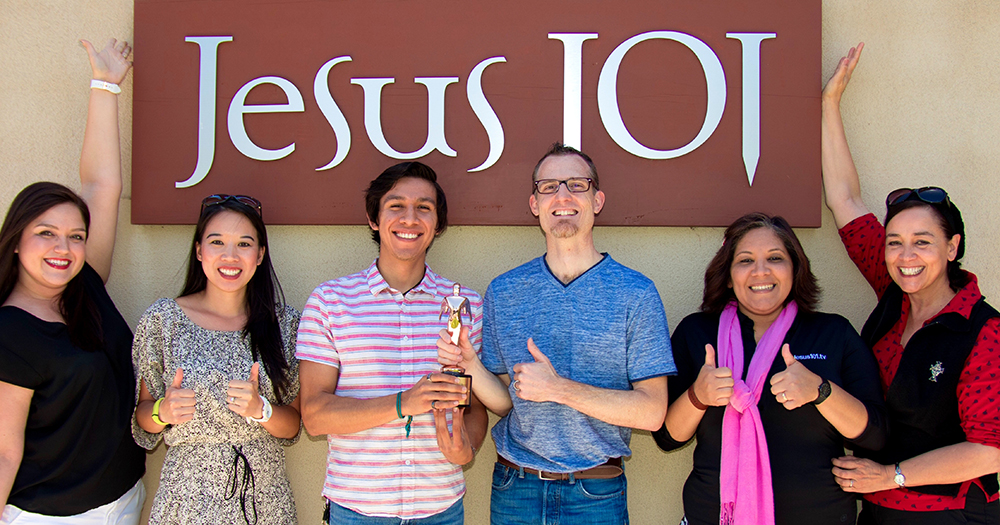 The Telly Awards has named Jesus 101 as a winner for the 38th Annual People's Choice Telly Award for the program titled "Chosen: The Marginalized Woman (The Bleeding Woman)." Jesus 101 is a media ministry of the North American Division of the Seventh-day Adventist Church.
"With more than 12,000 entries from all 50 states and numerous countries, this is truly an honor," says Casey Tom, ministry manager of Jesus 101.
Chosen is a Jesus 101 television series production that examines how people can trust God's purpose for their lives. The series features Talbot and Mike Tucker, speaker/director of Faith For Today. "The Marginalized Woman" episode discusses the notion that, even if a person thinks they are too small and insignificant for God to notice, not only does He notice them, but He loves them, and wants to heal them. God wants to make each person whole, and save them.
This program is available for free on the Jesus 101 website (www.Jesus101.tv) along with many other resources and on-demand videos.
The Telly Awards was founded in 1979 and is the premier award honoring outstanding local, regional, and cable TV commercials and programs, the finest video and film productions, and online commercials, video and films. Winners represent the best work of the most respected advertising agencies, production companies, television stations, cable operators, and corporate video departments in the world.
For its 38th season, the Telly Awards gave the public the power to view and rate videos submitted as part of the People's Telly Awards. In addition to recognition from the Silver Telly Council, the judging panel that selects the Telly Awards winners, the Internet community helps decide the People's Telly Awards winners.
"The Telly Awards has a mission to honor the very best in film and video, and the quality of work submitted each season continues to exceed our expectations," said Linda Day, executive director of the Telly Awards. "Jesus 101's accomplishment illustrates their creativity, skill, and dedication to their craft and serves as a testament to great film and video production."
Jesus 101 is thankful for everyone who voted for them, recognizing that receiving the People's Choice Award was possible because of that support. They give all the honor and glory to Jesus Christ, who is the primary focus of this media ministry.
— This article is based on a Jesus 101 press release issued on June 19, 2017.